A DESTINATION TO INSPIRE AND REWARD
Electrical retailer Nojima Corp, headquartered in Yokohama, Japan, needed a new destination for its employee reward program.
Originally offering an annual trip within Japan, the program has since evolved into an opportunity for employees and their close family members to enjoy a significant international holiday together.
They needed a destination that could deliver a blend of:
Family fun
Great shopping opportunities
Cultural experiences
Large-scale gala events
Underpinned by:
The necessary airline capacity
Seamless ground operations
"We've had great feedback from our staff; people are friendly, the food is wonderful and many have posted online photos enjoying theme parks and the summer weather."
Mr Yoshiyuki Tanaka, Head of Administration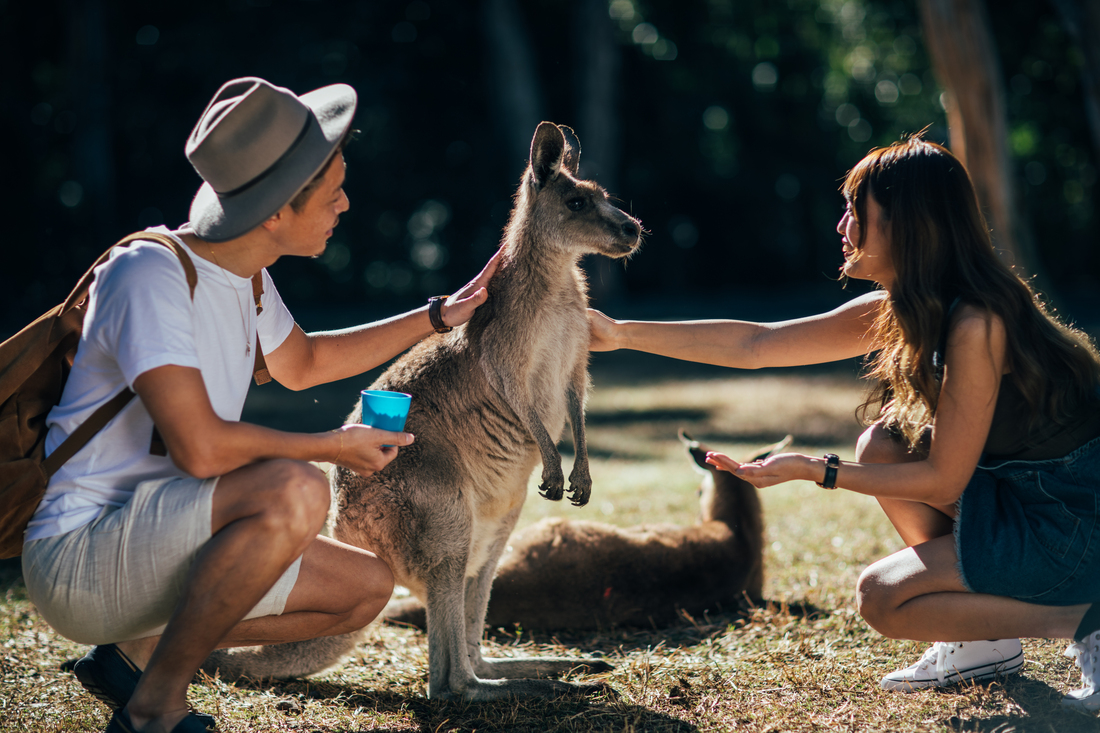 AUSTRALIA'S FAVOURITE PLAYGROUND
With world-class conferencing facilities, an incredible climate and stunning coastal location, the Gold Coast was selected to host Nojima Corp's 2020 employee event. A carefully tailored program ensured that delegates enjoyed a combination of individual leisure time, as well as tours to the finest attractions and experiences the Gold Coast has to offer. From surfing, body boarding and stand-up paddle-boarding lessons at the beach, to rainforest retreats, there were a range of opportunities to experience all elements of this region's distinctive 'beach to bush' lifestyle. Family fun featured prominently in the program, with theme parks offering thrill rides and live shows at Warner Bros. Movie World, Sea World, Dreamworld and WhiteWater World. Shoppers were also well catered for, with visits to some of Australia's best shopping malls and high-end outlets.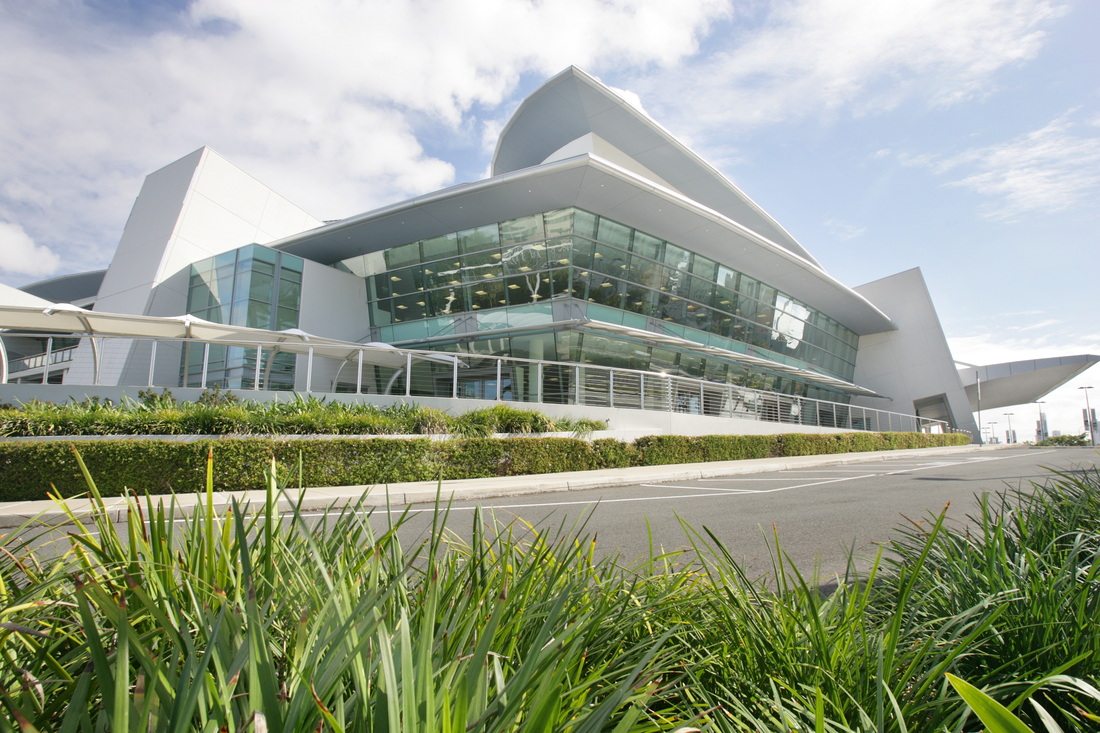 "Gold Coast is a destination that can accommodate many participants, has a variety of attractions such as theme parks and wildlife experiences suitable for family, and most importantly it is a safe destination to travel.

"We also needed to choose a destination where air capacity (direct service from Japan) was not an issue. And Gold Coast seems to be the destination where weather is good year-round."
Mr Yoshiyuki Tanaka, Head of Administration
The Gold Coast Convention and Exhibition Centre (GCCEC) played host to a total of three gala events, including the all-important New Year Party. While this flagship event is usually entrusted to a hotel, Nojima Corp were won over by the GCCEC's exceptional facilities, staging and technical expertise, and ability to capably accommodate over 1,000 delegates. With an immersive 'Under the Sea' theme, each stunning gala event featured a traditional Welcome to Country, performances by Indigenous artists, and projection mapping - bringing Australia to life in a vibrant, interactive visual display.
A winning experience
More than 3,100 Nojima Corp staff and family members were dazzled by the glorious Gold Coast in 2020.
"We felt and appreciated everyone's support and cooperation on the Gold Coast to make the event successful."
Mr Yoshiyuki Tanaka, Head of Administration
Following three years of industry-wide collaboration, the destination bid to host Nojima Corp 2020 was secured by Destination Gold Coast in partnership with Tourism Australia, supported by the Business Events Bid Fund Program (BFP) and Tourism and Events Queensland.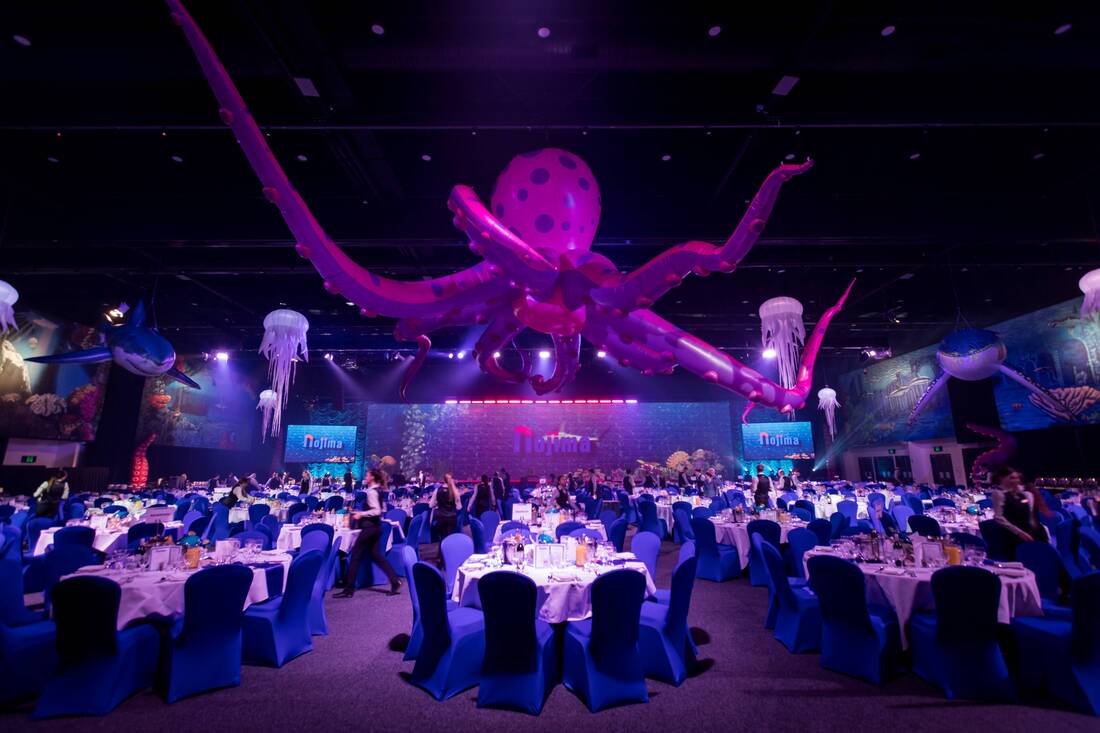 Discover how our Business Events team can support your incentive program.