Where better to reward top-tier performance than Australia's legendary Gold Coast? Give your team the trip they deserve, and the motivation to stay on top, with this experience of a lifetime.
Inspire and incentivise with a heady mix of exquisite coastline, breathtaking rainforests, fabulous foods, and the finest local wines.
Authentically Antipodean, and packed with extravagant experiences, the Gold Coast is the perfect place for high-achieving teams to refresh and reconnect; or simply enjoy the fruits of their labours.
Select one of our perfectly proportioned packages, or personalise your own itinerary, for an aspirational, unforgettable delegate experience.
Day 1
Reach for the sky at 270 metres above sea level, with an invigorating open-air adventure. Climb to the summit of one of Queensland's most iconic landmarks, the Q1 Resort Building, to enjoy 360° views of golden sands, lush, tropical mountains, and the Gold Coast's stunning cityscape. From there it's time to sit back, relax and enjoy lunch on the SkyPoint observation deck - Australia's highest dining destination.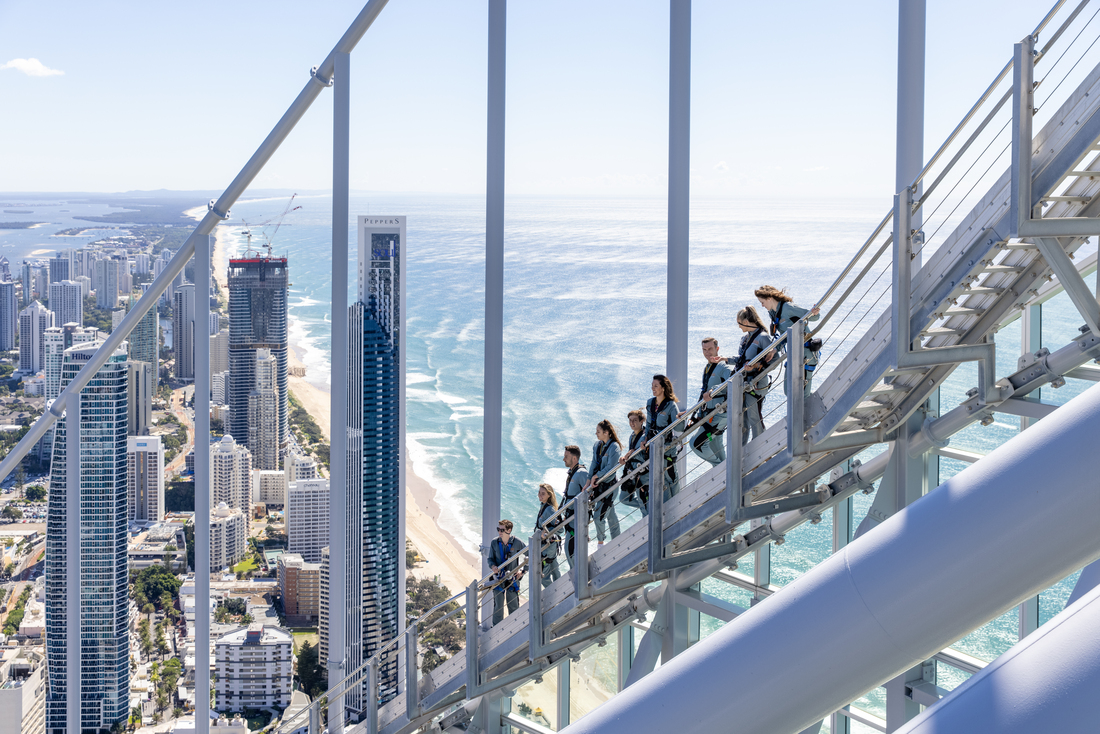 Soak up the sun and revel in the Coral Sea breeze, as you experience the Gold Coast from a whole new perspective. All aboard Sea World Cruises for a leisurely tour of scenic Broadwater and the iconic Surfers Paradise skyline. Pass by celebrity homes and multi-million-dollar yachts, as the crew of this luxury vessel share expert commentary on a much-loved destination.
Bring Day 1 to a close, with a very special welcome dinner at the world-class Gold Coast Convention and Exhibition Centre. Experts in delivering the perfect mix of business and pleasure, this award-winning and architecturally significant venue boasts outstanding facilities, first-class service and exquisite culinary catering. Excite and engage your teams with an extra-special event in this imposing venue - a true milestone moment on this trip of a lifetime.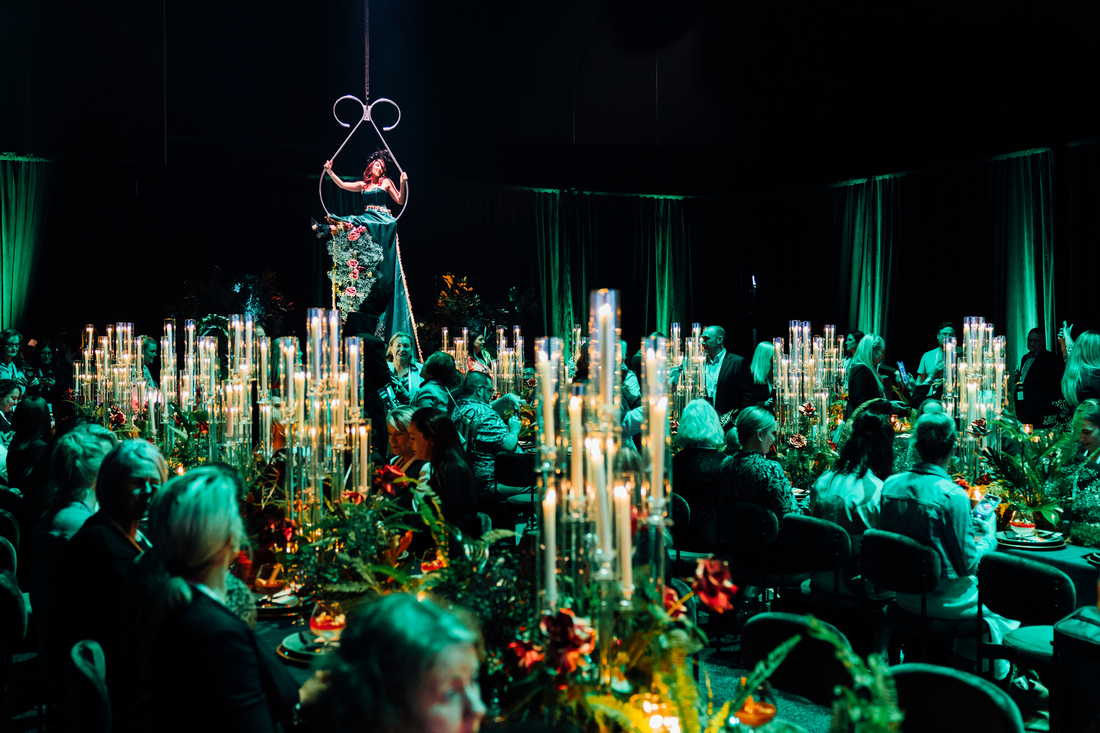 Day 2
Step out in style with a visit to Pacific Fair - Queensland's premier fashion destination. With over 400 stores, this thriving retail and entertainment hub boasts an array of leading Australian brands, as well as luxury labels such as Christian Louboutin, Prada, Louis Vuitton and Tiffany & Co. Book a personal styling session, enjoy a spot of pampering, or check out the many cuisines on offer throughout this chic Broadbeach complex.
Get up close and personal with our native wildlife, at one of Australia's most iconic attractions. Set in pristine bushland, Currumbin Wildlife Sanctuary is home to more than 1,000 animals, including koalas, kangaroos, snakes, and crocodiles! Experience the magic of wild lorikeet feeding, capture the moment you cuddle a Koala with a professional photograph, and take in traditional Aboriginal dance and storytelling. In doing so, you'll help save some of Australia's most critically endangered wildlife.
Bask in the most breathtaking beachfront views you can imagine as you visit the fabled Burleigh Pavilion. This decadent waterfront hotspot is an Instagram favourite, and for good reason. With views all the way through to the Surfers Paradise coastline, this meticulously restored venue oozes 70's Gold Coast beach nostalgia. Watch the sun set along the golden sands of Burleigh shore, enjoy a signature cocktail and experience what it really means to live the Gold Coast dream.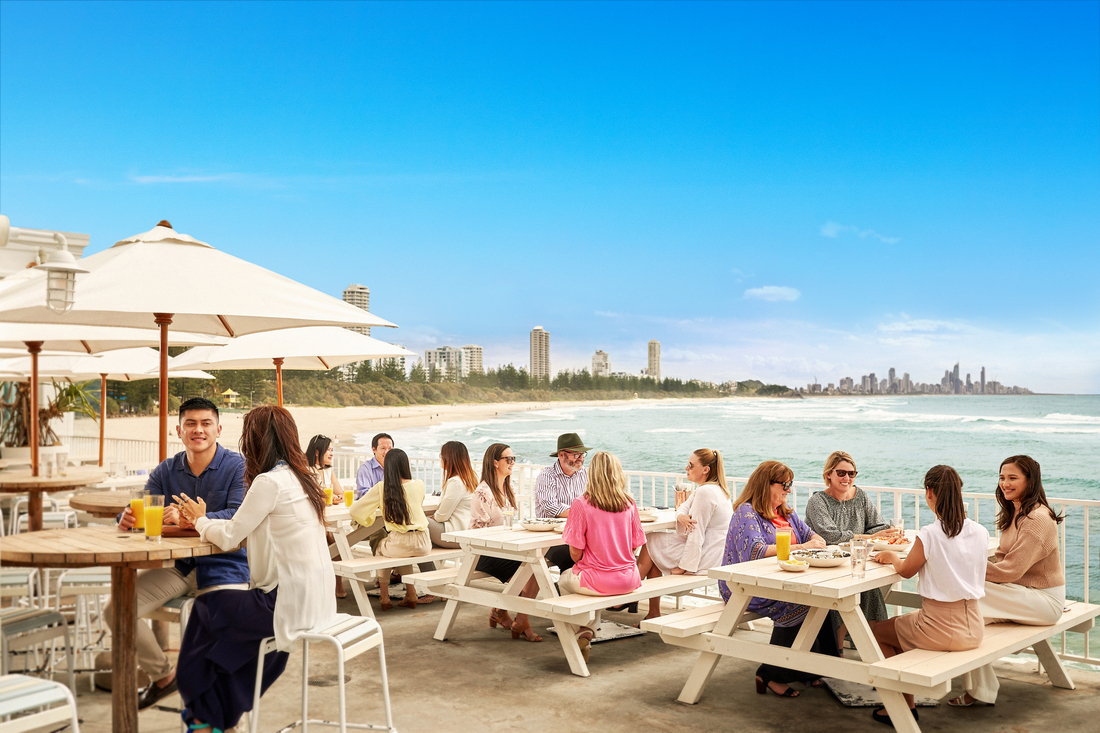 Immerse yourself in a 'melting pot of culture, art, global street food, boutique bars and epic live music': Miami Marketta - the night market by which all others are measured. Located in a converted mechanic's warehouse that buzzes with atmosphere, this hidden Gold Coast gem hosts vendors of all nationalities for a truly global taste experience. Enjoy live music, boutique local beers and wines, and an eclectic offering of street food. Dynamic and chaotic, it's manna for the soul.
Day 3
Experience 'the green behind the Gold' as you journey towards beautiful Mount Tamborine. Breathe in the fresh mountain air as you ascend under towering eucalypts, past peeping pademelons and by sweeping views of the hinterland.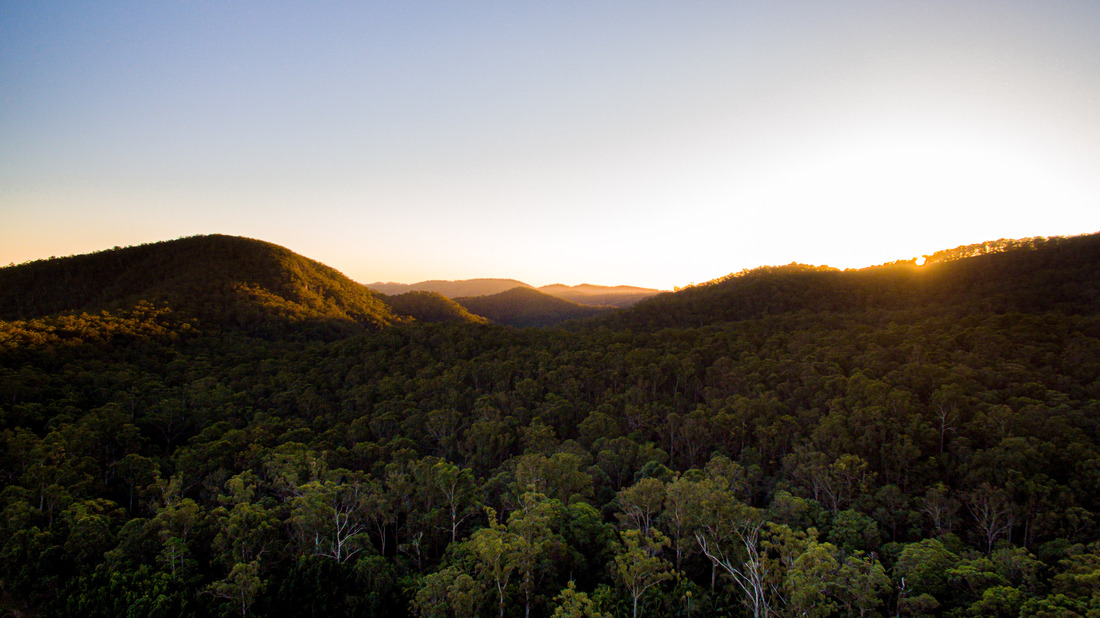 Enjoy a picnic on a whole new level, courtesy of O'Reilly's Canungra Valley Vineyard. Luxuriate in the vineyard's extensive grounds, stretching along the banks of the idyllic Canungra Creek, while you dip into a basket of hand-selected gourmet goodness. Recline under the shade of the homestead's magnificent Silky Oak trees, or paddle in the cool creek, but certainly don't forget to sample the vineyard's delicious range of wines.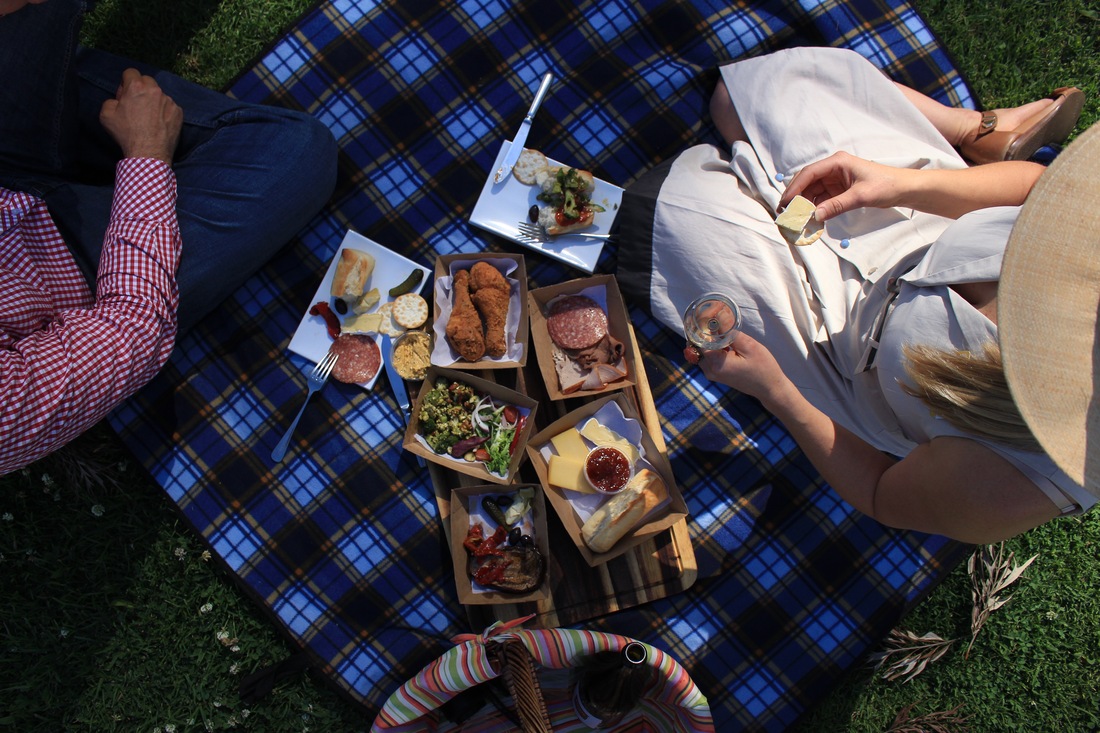 Ready for something a little less sedate? Welcome to Australia's largest, and most spectacular, adventure playground – Thunderbird Park. Take team-building to new heights, as you soar above the rainforest canopy on an awe-inspiring guided zip line tour or take on epic flying foxes and terrifying Tarzan swings. Embrace adrenaline-pumping speeds at the multi award-winning Treetop Challenge, and add a whole new, fun-filled dimension to your Gold Coast exploration.
Exchange racing pulses for tantalised taste buds at the sumptuous Paddock Restaurant at Beechmont Estate - the ultimate foodie experience. Renowned for its petite but perfectly formed menu, this multi award-winning rural bolthole is all about showcasing the region's finest ingredients. Nestled within the Scenic Rim's leafy surrounds, on a 75-acre farm, its hyper-local focus, own market garden and beehives, are testament to the restaurant's 'paddock-to-plate' philosophy. With expansive ceilings and glass doors opening on to the idyllic beauty of the Hinterland, this unique dining experience is a true feast for the senses.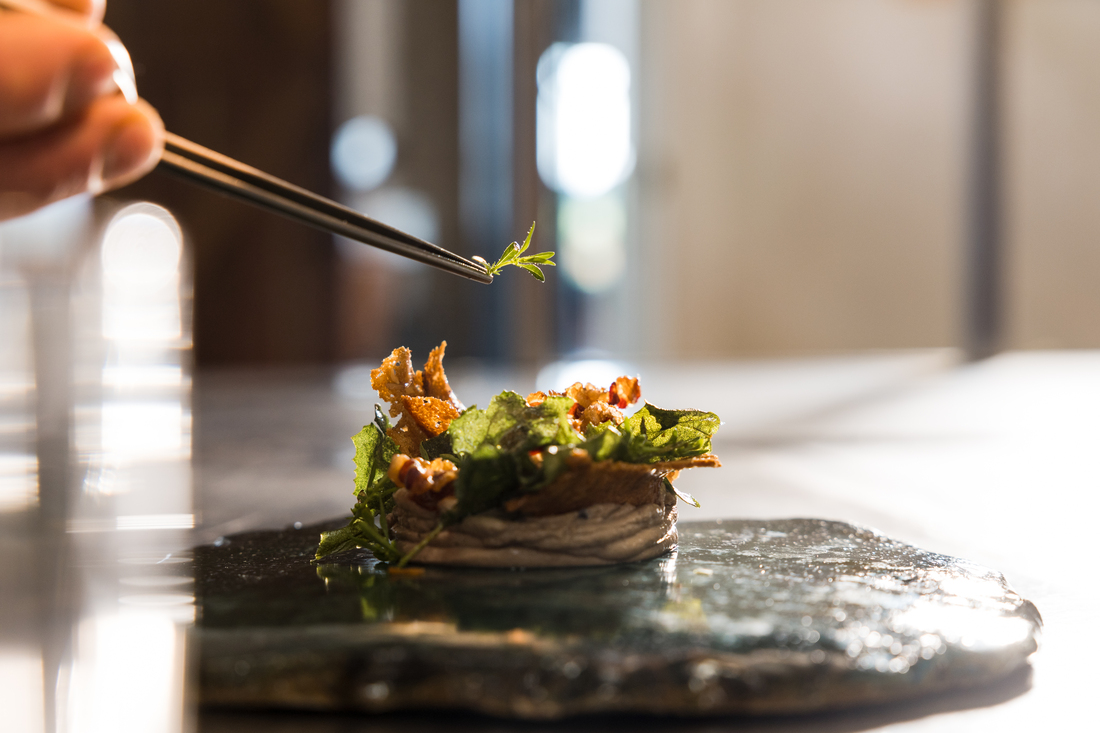 Bid a final farewell to this magical place, on Tamborine Rainforest's breathtaking Skywalk. Navigate gentle forest floor trails before ascending to the highest points of the upper canopy, where a cantilever bridge soars 30 metres above the crystal-clear rock-pools and lush foliage below. Take a last look at the canopy of green, listen to the sounds of the rainforest, and inhale that crisp mountain air, before returning to the sandy shores of the glorious Gold Coast.
Want to know more, or get expert advice to customise your stay? Contact us.