ADAM AND JAMES GILMOUR
Gilmour Space Technologies is the brainchild of brothers Adam and James Gilmour who founded the venture backed Australian launch services company, with their headquarters located on the Gold Coast.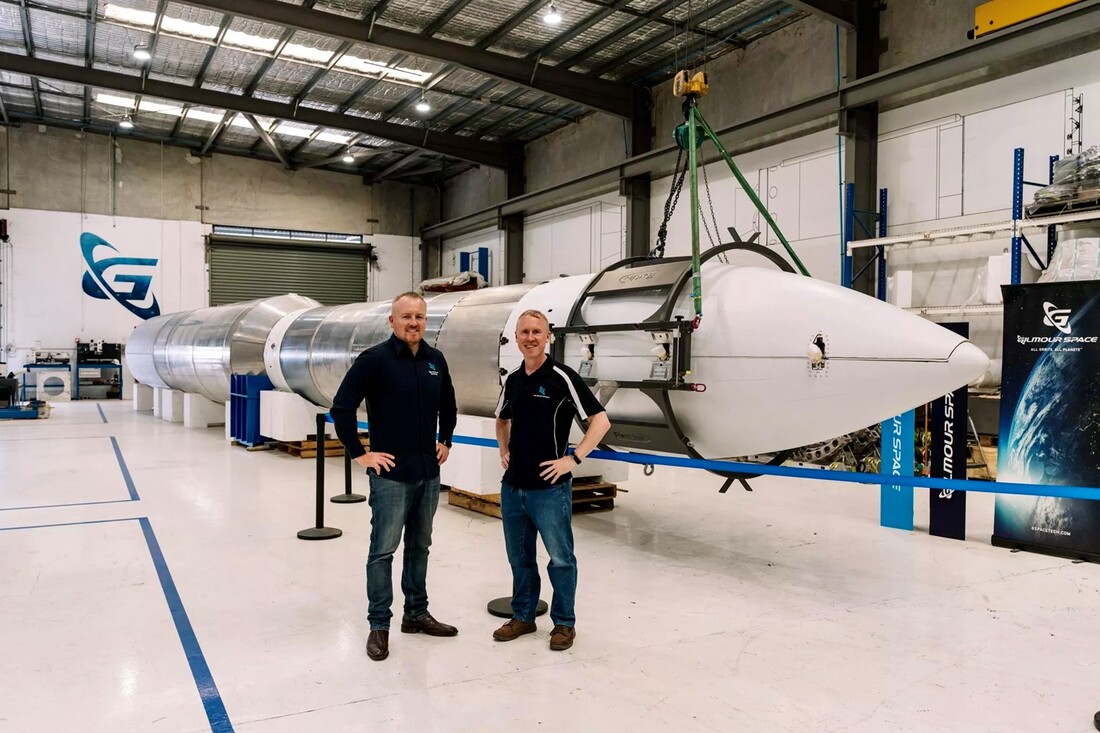 Since starting its rocket program in 2015, Gilmour Space has become the leading provider of Australian made launch vehicles and satellite platforms. It plans to launch its Australian made Eris rocket and G-Sat satellite platforms to orbit, providing affordable space access to global customers.
The company is backed by some of the country's biggest investors, including venture capital firms Blackbird and Main Sequence, the Queensland Investment Corporation (QIC), superannuation funds HESTA, Hostplus and NGS Super; and international investors such as Fine Structure Ventures and 500 Startups.
Adam Gilmour, the CEO and Co-Founder, describes himself as a lifelong space fan. "I believe that rockets can be made smaller, cheaper, faster; and that the "new space industry" would benefit greatly from having more dedicated access to space.
"Our near-term mission at Gilmour Space is to develop and launch low-cost launch vehicles for small satellites up to 1,000 kg," he says.
At present they are working to launch the first commercial payloads later in 2023.
Before starting his career in space, Adam Gilmour spent over two decades at Citi managing a billion-dollar regional sales business dealing in complex financial products for institutional and corporate clients in the Asia-Pacific.
His inspiration for change came in 2004 when the X-Prize was won by Scaled Composites' SpaceShipOne, which demonstrated just how affordable spaceflight could be.
Adam is recognised as a thought-leader and pioneer for commercial space in Australia. He is a member of the Australian Space Agency's Industry Leadership Forum.
James Gilmour is Co-Founder and Head of Launch Operations at Gilmour Space. He came to the space industry with a background in marketing and business development in Australia and Singapore. He drives Gilmour's engagement with government, academia and industry as well as the launch site development and operations.
He believes Australia can play a bigger role in the global space industry and is on the Advisory Council for the Space Industry Association of Australia (SIAA), a Director at the National Space Society of Australia (NSSA) and Chairperson for the Queensland Space Frontier Society.
His talent has been recognised as a winner of the Gold Coast Young Entrepreneur of the Year awards in 2018, 2020, 2021 and 2022.
In 2018, the 18th Australian Space Research Conference (ASRC), was held at Gold Coast and the city has the capacity to host many more in the future as Australia grows in stature as a country that is home to a burgeoning space industry.