Life's so much better when you work with a passionate community and collective knowledge. The Destination Gold Coast Membership Team invites you to join us, alongside our 500+ members, in a thriving business community that generates opportunity through collaboration. By becoming a member, you'll get access to powerful research and marketing tools, invitations to networking events that you'll actually want to go to, and insightful industry forums. Enjoy the support of an organisation that exists because you do.
WHY JOIN
As a member, you will have the opportunity to receive advocacy through the peak tourism body for the Gold Coast, the potential to be involved with cooperative marketing efforts, invitations to industry-run training events as well as information and advice on marketing best practice and government funding opportunities. You will gain a connection to the tourism industry through networking and introductions as well as insights into industry research and qualified data. We look forward to working with you and having you as a part of our DGC team.
Together, we do amazing things!
2022 GOLD COAST VISITOR SNAPSHOT
Tourist

11.4 MILLION VISITORS

Money

$6.1 BILLION SPEND

Hotel

15.5 MILLION NIGHTS
GO VERTICAL SUP
HARBOUR TOWN PREMIUM OUTLETS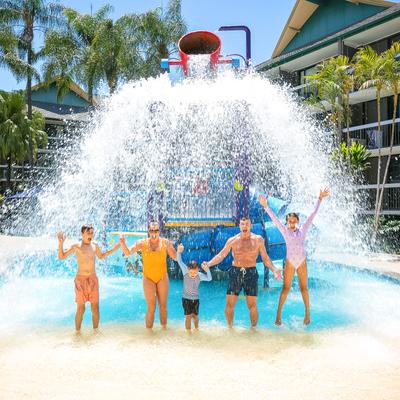 PARADISE RESORT