If The Hangover taught us anything, it is that a lot of interesting things can happen in a short amount of time. A LOT. Which is perfect, because we've made you something should you find yourself with a weekend to spare and decide a trip to the Gold Coast is the best way to spend it (it is).
Without further adieu, here's an array of new local activities, and eateries (obviously), that will fill those hours and see you living your very best life for the entire time. Minus any extreme Hangover-esque shenanigans (probably) and in somewhat of a north to south order for your convenience.
ELK ESPRESSO FOR THE VERY BEST BREAKFAST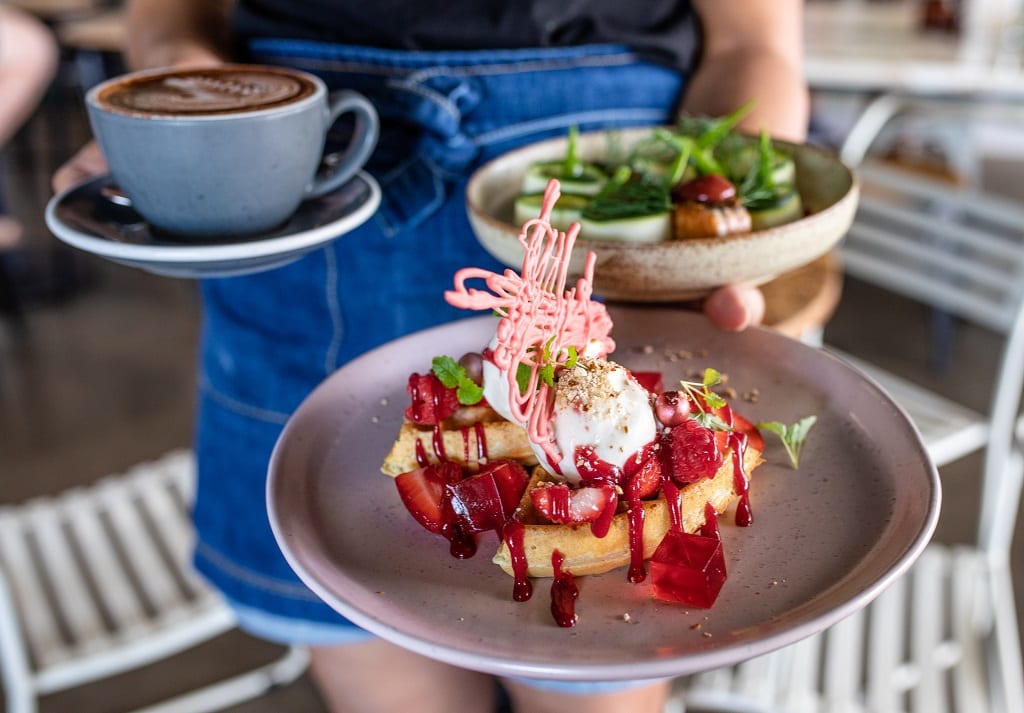 As Mum used to say, breakfast is the most important meal of the day and it's even more important when you're about to embark on a day of fun times. When only the very best will do, Elk Espresso is the go for brekkie options that will not only delight your taste-buds but also light up your Insta-feed. Due of course, to the absolutely next-level dishes making their way from the kitchen to the mouths of hungry fans. We think you'll enjoy the Iced Vovo Waffles because they are food that is also art and they taste like the most delicious thing you've ever eaten, times about six thousand. Report back with gushing compliments.
Where: Shop 44, The Oasis Shopping Centre, Broadbeach
SEA JELLIES ILLUMINATED FOR AN UNDERWATER ANIMAL ENCOUNTER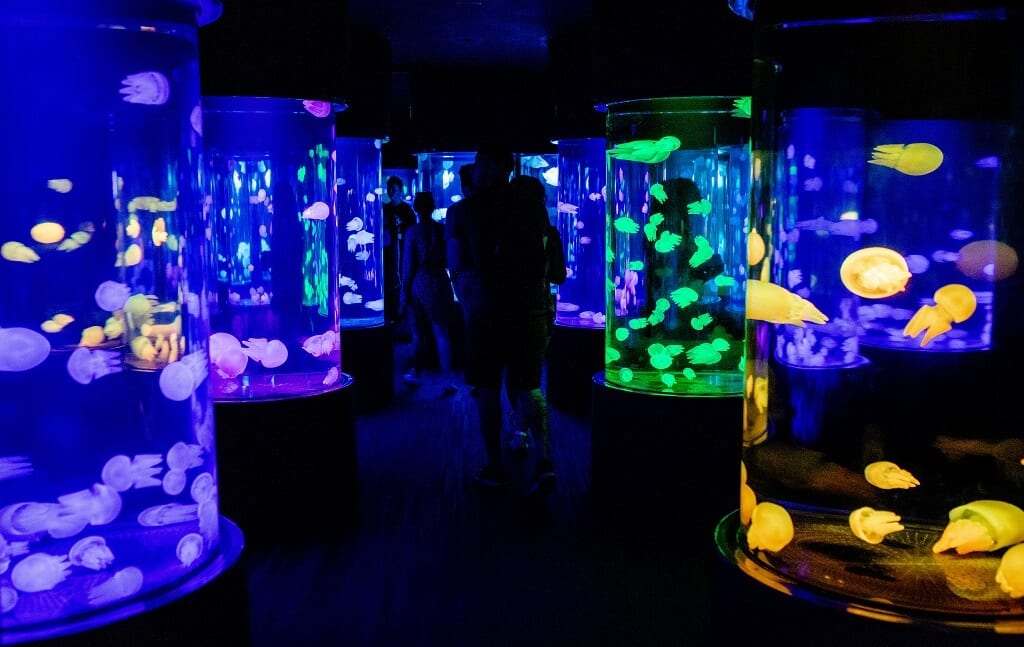 Backtracking a little, you should now make your way up to Sea World for perhaps the most magical sea creature exhibition there is in the world. Sea Jellies Illuminated opened just recently and see, even the same sounds delightful. What happens is that you make your way through a dark tunnel and round a corner to find a huge tank filled with jellyfish of absolutely all shapes and sizes just floating about, living their best lives too. The magic part though, is that the tank lights change colour, in turn making the jellyfish crew (who are transparent) change colour also. Mind blowing. Not to mention you can head up to the lab to watch research scientists at work and learn a thing or two while you're at it.
Where: Seaworld Drive, Main Beach
PADDOCK BAKERY MILK BAR FOR A SWEET BRUNCH TREAT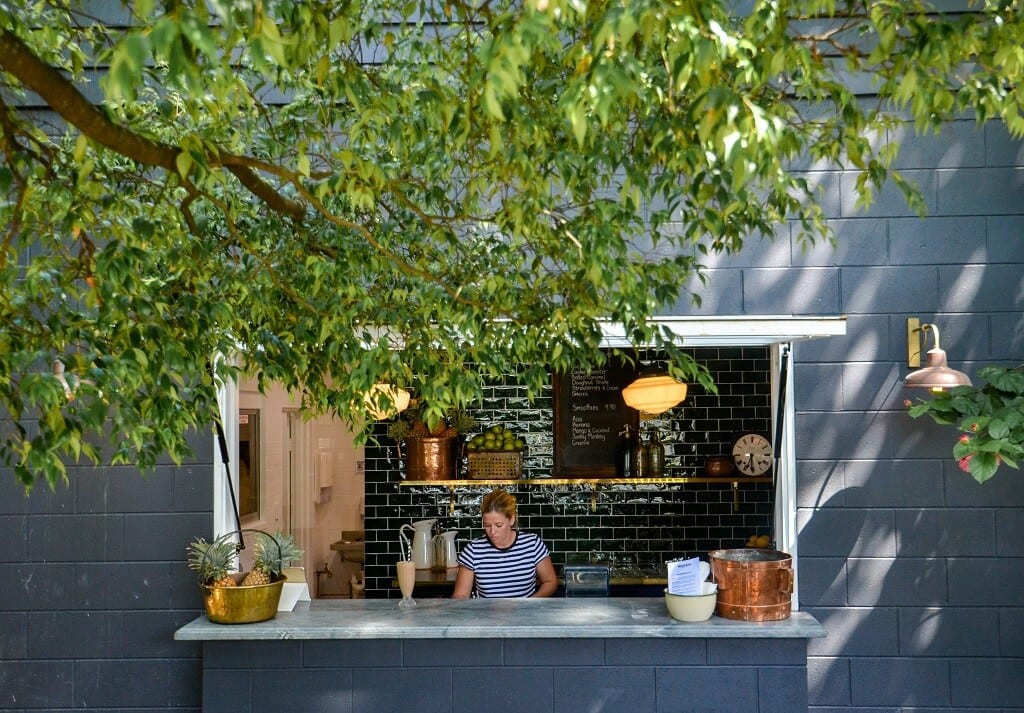 Back down south we go for a little sweet treat break at one of the Coast's most boast-worthy spots; Paddock Bakery. They, of the best pastries in the world, have been around awhile but late last year they added a milk bar to the garden wonderland and their gourmet milkshakes are some of the best around. With flavours like Coco Pops, S'mores and Strawberries and Cream, you'll be hard pressed choosing between them all and just wait until you see the details that go into the presentation of these little babies. Almost too good to drink, almost. Pull up a seat in the garden and soak up some sunshine for a while. Where: 20 Hibiscus Haven, Miami
BURLEIGH HILL FOR AN EPIC VIEW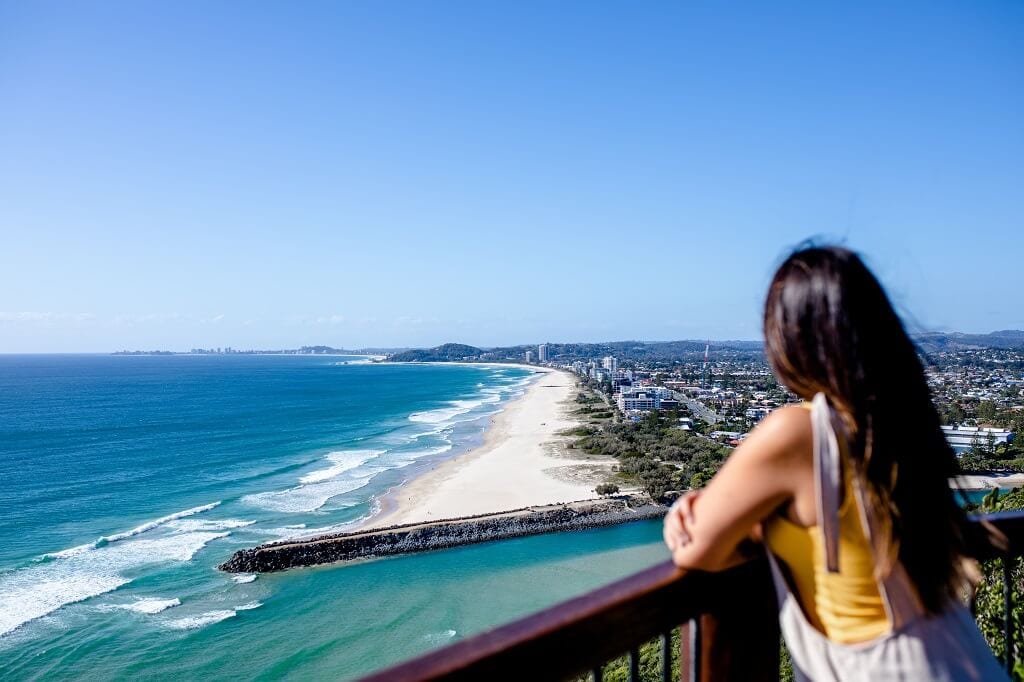 After all those treats we just encouraged you to eat, we feel it's best to suggest a little movement. For balance, you know. So a stroll up the hill it is. Not just any old hill though, Burleigh Hill is much-loved by Gold Coast locals for providing bulk relaxing opportunities, oh and absolutely stunning views up and down the Coast. From the top of the hill (it'll only take you 20ish minutes to get up there) you'll be able to see all the way up to the northern-most tip of the Coast and down to Tweed Heads in the south. It's absolutely stunning and a must-do if beautiful views are a thing you enjoy.
Where: The southern end of Goodwin Tce, Burleigh Heads (you won't miss it)
GRANDDAD JACKS DISTILLERY FOR A TASTY TIPPLE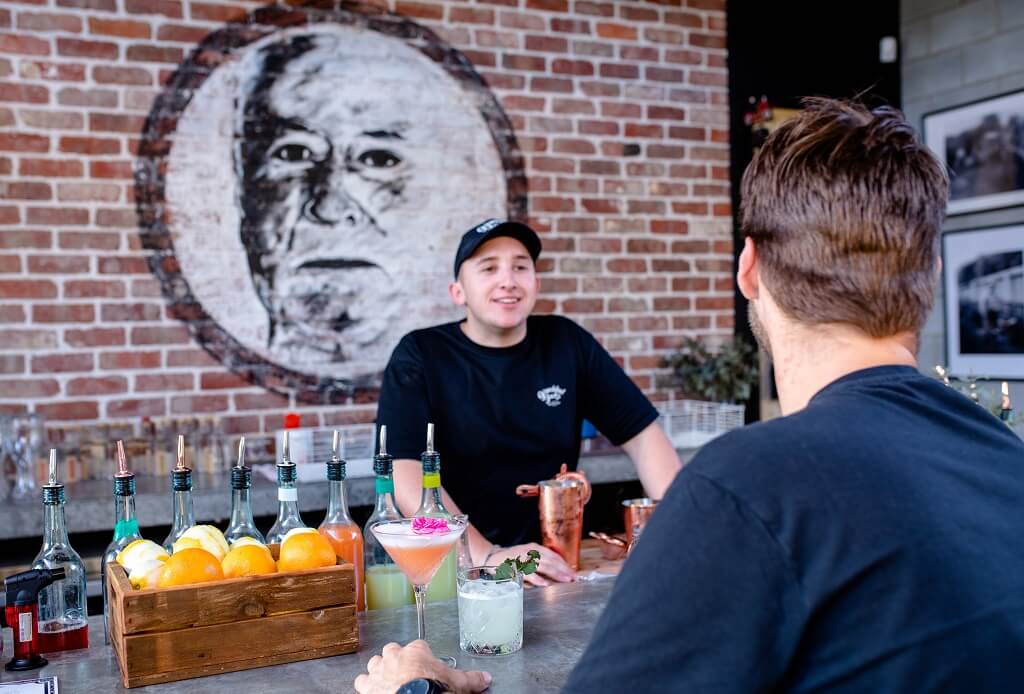 Hidden just back from the highway in Miami is Granddad Jacks Distillery, your next stop on our good time tour of the Gold Coast. This sweet space opened just recently, much to the delight of locals who don't mind a house made spirit or two. The family-run venue is all industrial chic with plenty of spots to rest for a tipple. We vote a stool at the bar to watch the cocktail making unfold. Some of the yummiest gin around is made onsite with whiskey in the works and the most fun part is, you can BYO food, choose your own adventure style. Call in UberEATS from around the neighbourhood or get yourself a pizza or two delivered.
Where: 43 Lemana Lane, Miami
CORNERSTONES STORES TO SHOP UP A STORM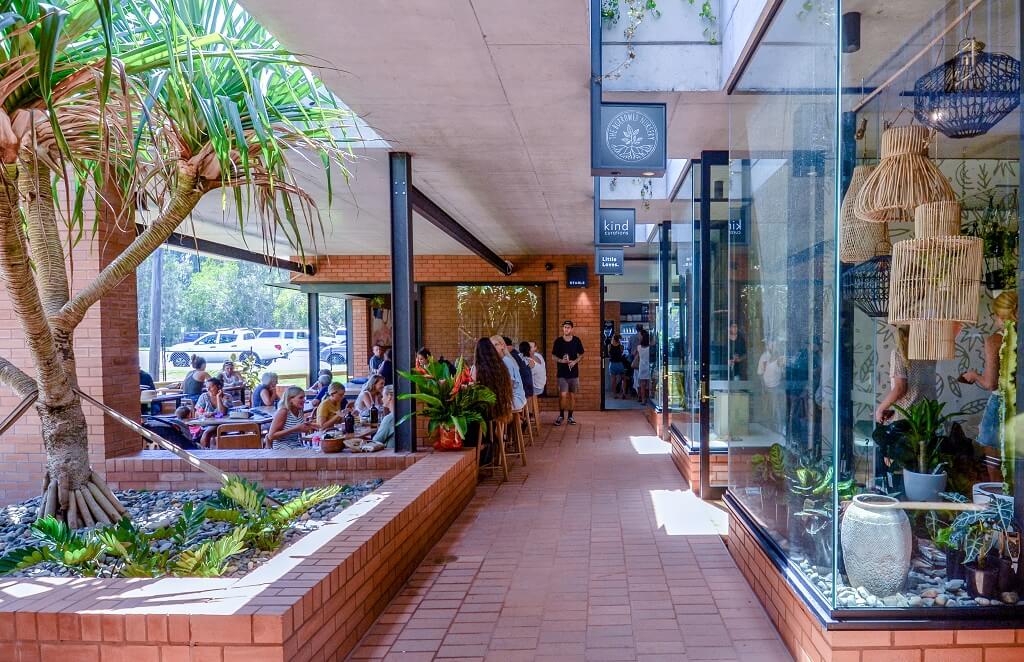 After all that eating (again), it's time for a spot of shopping (because you deserve it). Cornerstones Stores is the place to go; a newbie found on the Gold Coast Highway in Currumbin. First and foremost, there's a cheese room at Quince Fromagerie to make all your dairy dreams come true, not to mention an exceptional selection of wines and local spirits. Prae Store will take care of all your reading, beauty and activewear needs, Borrowed Nursery has your greenery-obsessed self covered, Kind Curations has all kinds of stunning threads on offer while Little Loves Studio will dress your wee babe in all the prettiest things. Stable Coffee has some of the tastiest afternoon treat options around as well as all of the very best caffeine. It's locally owned and there's a big green patch of lawn for lounging on. LOVE.
Where: 570 Gold Coast Hwy, Currumbin
LOST VALLEY TO CUDDLE SOME CREATURES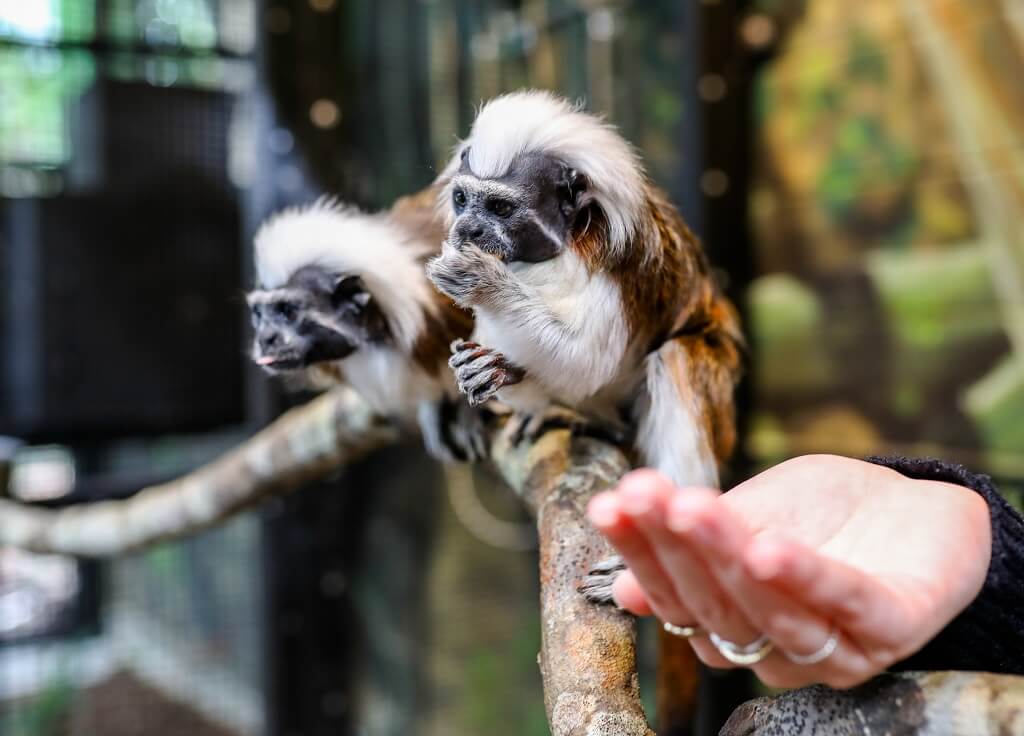 Just across the road from Cornerstones Stores you'll find Currumbin Wildlife Sanctuary, home to many cute and cuddly creatures (and some scaly, slithery ones too). The Sanctuary has been a Gold Coast icon for many moons and their most recent exhibition, Lost Valley, is an absolute must-see. It's a five-acre tropical precinct filled with flora and wildlife from Gondwana and it's absolutely breathtaking. We love all animals equally but those Red Pandas, oh man. Not only do you get to watch the creatures though, you can also feed some of them. The Cotton-top Tamarin Encounter is the newest addition to the Sanctuary and it involves feeding live worms to the tiny little Tamarins and they eat directly out of your hands guys. What a time to be alive (not for the worms obviously).
Where: Currumbin Wildlife Sanctuary, 28 Tomewin St, Currumbin
CRAFT HOUSE BAR AND RESTAURANT FOR DINNER AND A DRINK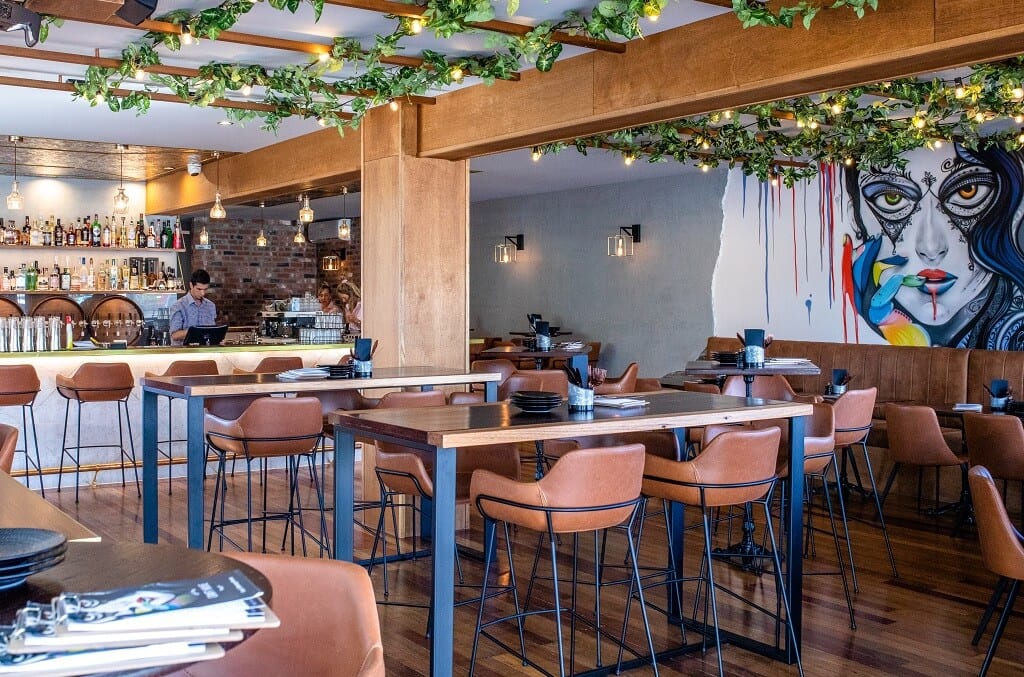 The last, but certainly not least, stop of the day is Tugun's brand new Craft House Bar and Restaurant. It's the very picture of understated sophistication with leather seating, greenery snaking across the roof and one of our favourite murals splashed across the wall. Perfection. But let's chat food and beverages because there hasn't been enough of that in your day. Craft House has 20 different beers on tap and they are changed each time a keg runs out (which is a lot because the place is so popular). The menu is filled with absolute taste sensations and we are particularly partial to the Sautéed Halloumi and Break Out River Lamb Cutlets. It's share-style so order as much as possible and congratulate yourself on a day well spent.
Where: 445 Golden Four Drive, Tugun
ACKNOWLEDGEMENT OF COUNTRY
Destination Gold Coast acknowledges the Traditional Custodians of the land on which we are situated, the Kombumerri families of the Yugambeh Language Region.

We pay our respects to their Elders past, present and emerging, and recognise their continuing connections to the lands, waters and their extended communities throughout Southeast Queensland.