Gold Coast's arts scene has undergone immense growth over the past few years and with that growth comes an influx of creative entrepreneurs ready to cater to a growing appetite for live arts experiences. If you're on the hunt for a cultural experience a little out of the ordinary, try one of these on for size.
LIFE DRAWING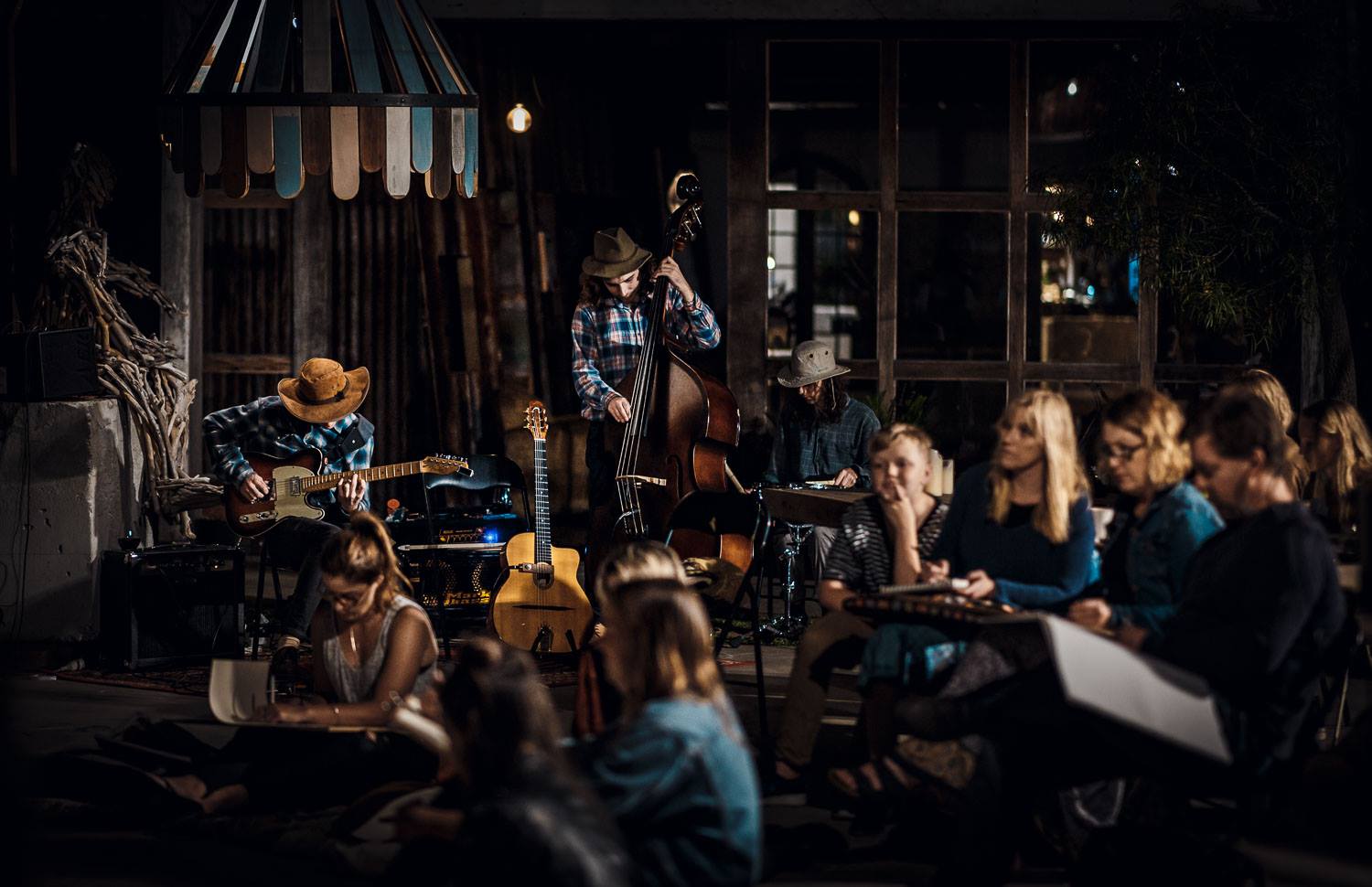 Life drawing in some places is a formal and quite classical arts practice. On the Gold Coast, life drawing sessions regularly sell out and feature live music as well as a high turnover of fascinating subjects (think drag queens and roller skates). Acclaimed local artist Rebecca Cunningham runs monthly life drawing sessions at HOTA – Home of the Arts (second Thursday of the month) as well as the Dust Temple in Currumbin (first Thursday of the month).
POETRY SLAMS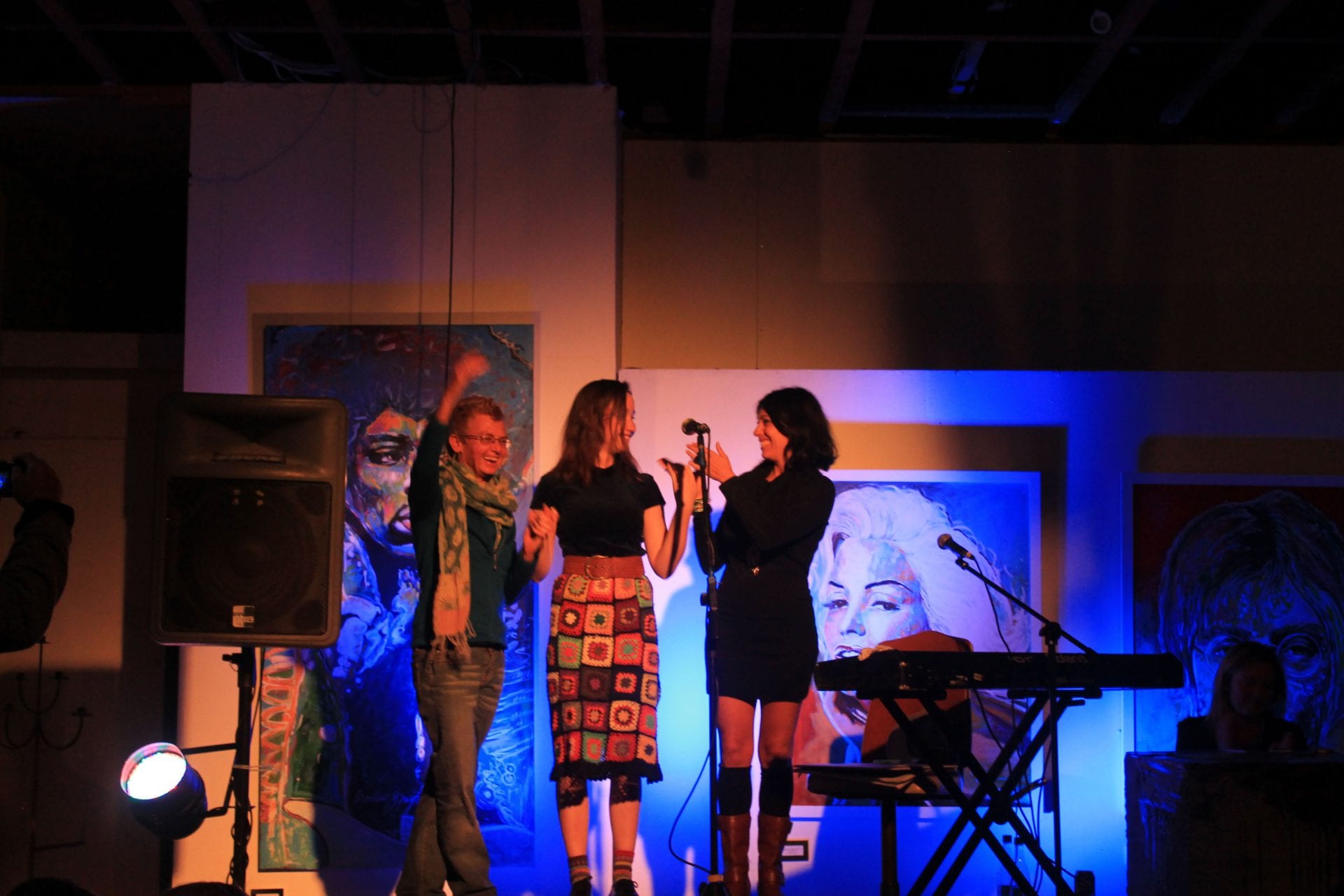 Loki Liddle who organises several underground arts events every month describes his regular poetry slam performers – those who mix poetry and performance – as "gentle poets whose hands shake as they read from the page, there are barking mad bearded poets rapping on about perennial philosophies at light speed, there are powerful women roaring with the most sonorous fluidity about everything from love to agony, 12-year-old Leonard Cohens, voices of all colours, cultures, people with something to say."
Alternator Poetry is the largest poetry and spoken word event on the Gold Coast and is held at Dust Temple (Currumbin). It's been running for more than seven years and nurtures aspiring poets. Alternator Poetry takes place on the last Thursday of every month from 7.00pm and includes an open mic segment with names drawn out of a hat with a 30-minute headline artist also performing.
Poly Poetry takes place on the second Thursday of the month from 7.00pm at Marie Anita's Gluten Free Café (Mermaid Beach). Poly Poetry is a space for poets to push the rings of language and social norms. Let's just say people are encouraged to get weird and a little absurd at Poly Poetry.
LIVE MUSIC WITH A TWIST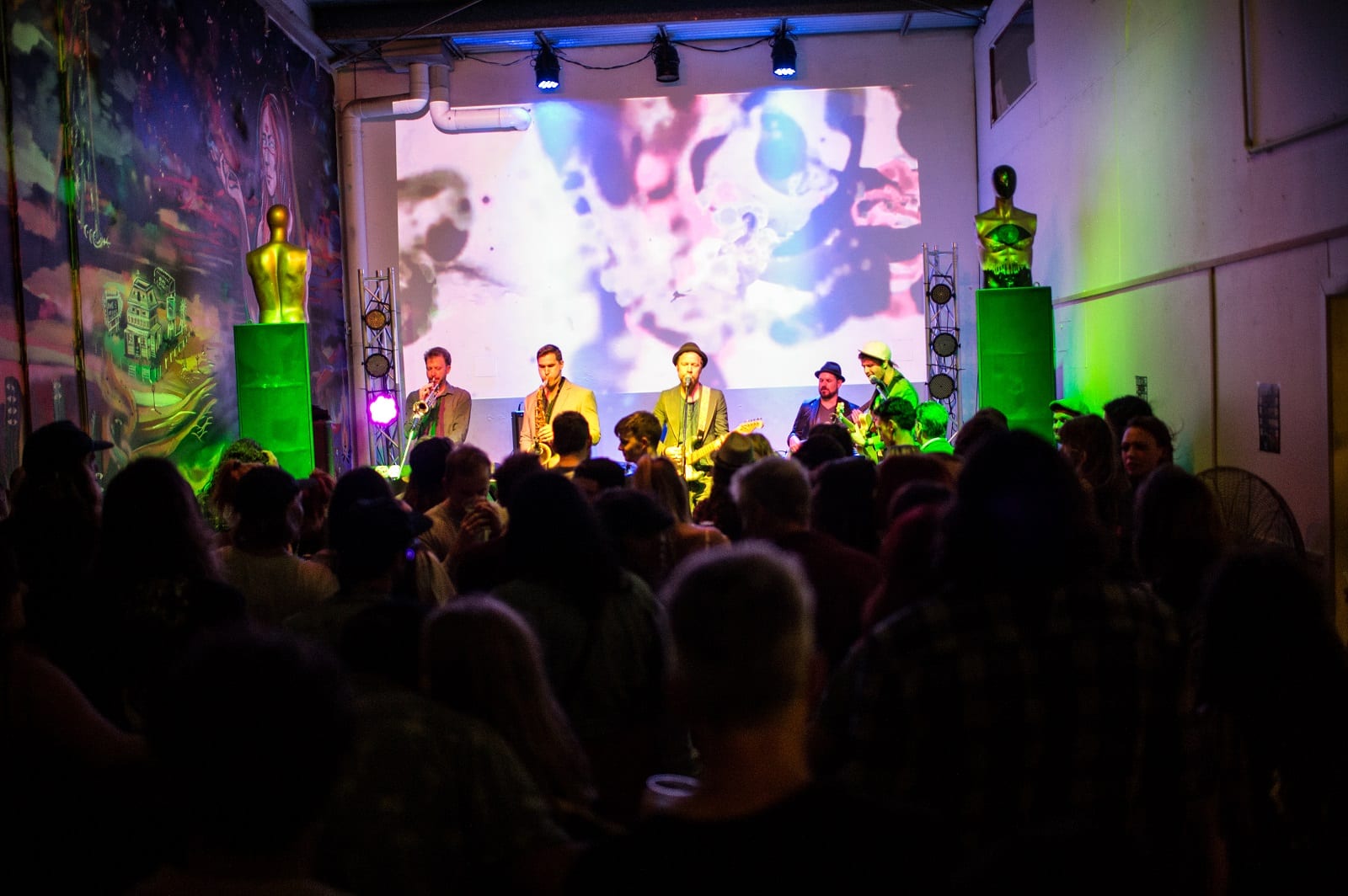 While the state of local music venues is constantly in flux, there are a number of music businesses which are doing things their own way and reaping the rewards. Mo's Desert Clubhouse is a multi-arts space located in the warehouse precinct in West Burleigh. With regular live music, community events, suitcase rummages, hands-on creative workshops, rehearsal studio and co-working office spaces, it's a magnet for the city's emerging artists and those who support them.
At the other end of the coast is Vinnies Dive, recent Venue of the Year winner at the Gold Coast Music Awards. Located in Southport and catering to an audience of heavy, punk, rock and indie fans, it's a beacon for music-lovers and conveniently located right on the light rail line.
Sofar sounds run regular secret lineup, pop-up gigs in unexpected spaces with tickets often moving quickly.
Run by the same organiser who coordinates Alternator Poetry and Poly Poetry, Niya Night takes place on the third Thursday of every month at a secret location in Tugun with a focus on music. Each event showcases two artists performing original music for an intimate crowd.
And music businesses Gold Coast Music, beatniks and Fenech Guitars host live gigs, in-store performances and product demos for music lovers whether local or visiting.
PLACES WHERE ARTISTS GATHER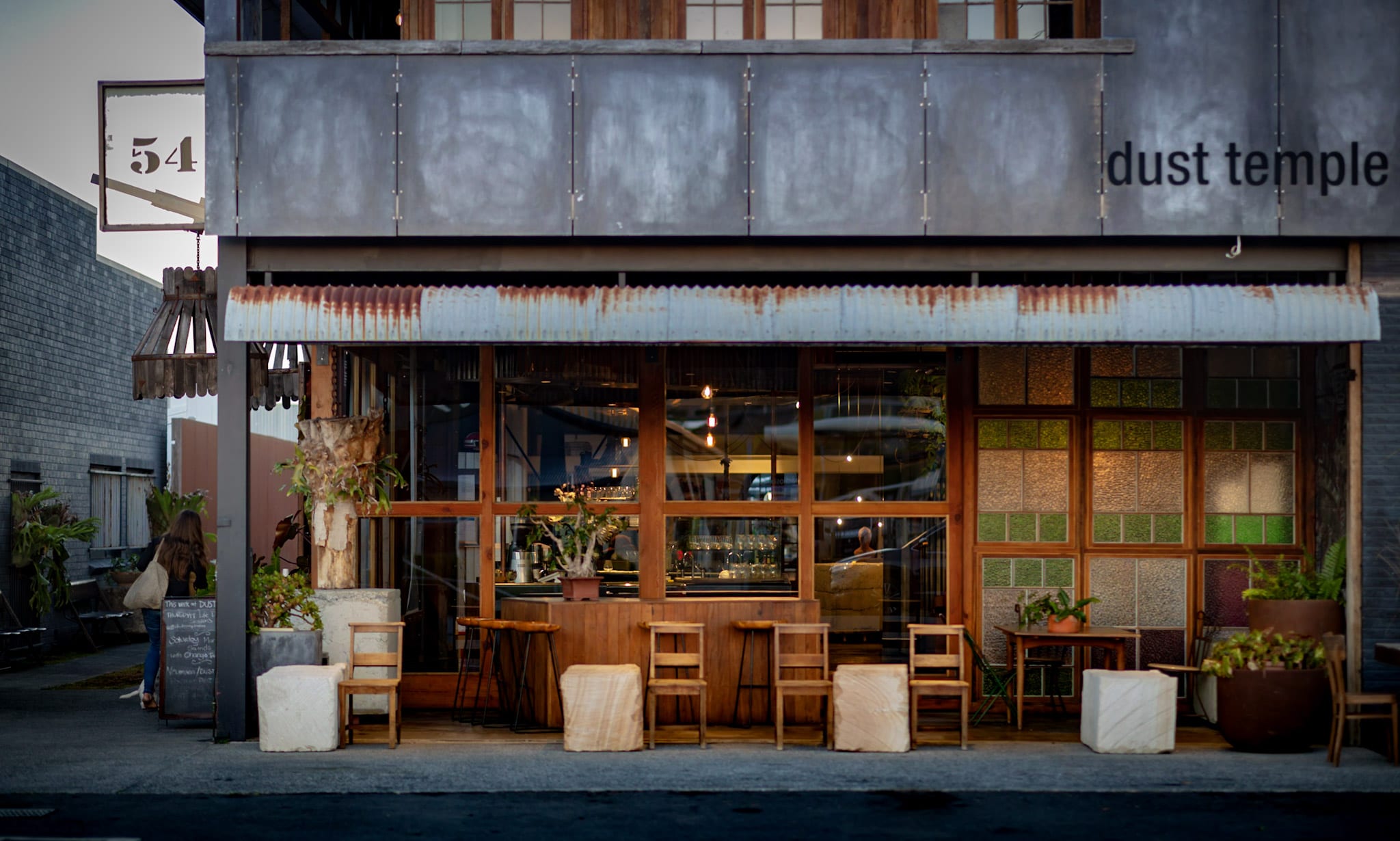 There's a growing number of small, independent gallery and artistic spaces popping up across the coast. The Walls in Miami dishes up an eclectic mix of contemporary art encompassing visual and digital mediums with their opening nights and other events attracting a cross-section of the city's artistic communities.
The Dust Temple, once a tightly guarded local's hangout has spread its wings with a huge renovation and the opening of several new spaces within the precinct. With life drawing, poetry slams, gallery spaces, art exhibitions, live music events and an all-day coffee shop, it's THE place to find a welcoming artistic community of like-minded people.
THE COUCH OUTLOUD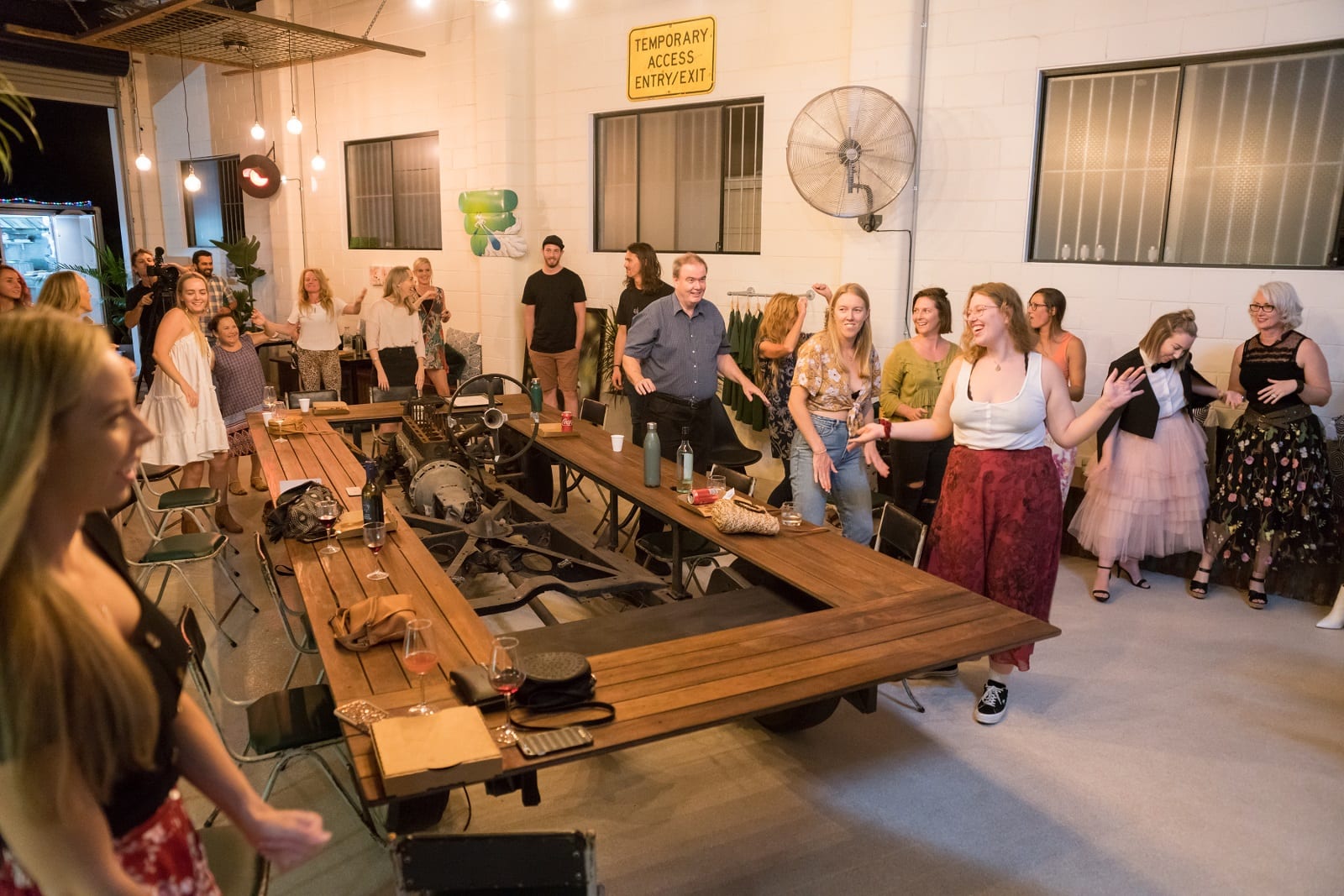 The Couch Outloud is a homegrown, live production that sees emerging and established Gold Coast artists and changemakers interviewed in front of a real-life audience. It's entertaining, inspires social connectivity and unearths insightful guest speakers combined with unique audience participation.
ACKNOWLEDGEMENT OF COUNTRY
Destination Gold Coast acknowledges the Traditional Custodians of the land on which we are situated, the Kombumerri families of the Yugambeh Language Region.

We pay our respects to their Elders past, present and emerging, and recognise their continuing connections to the lands, waters and their extended communities throughout Southeast Queensland.