One of the joys of travel is stepping outside of your comfort zone. When we're away from home, we try new foods, visit new places, meet people we'd not normally interact with. And here on the Gold Coast, you can take those loose inhibitions one step further – and no, I'm not talking about the city's thriving nightlife. I'm talking specifically about getting hands-on in a creative sense. Thanks to a growing number of enterprising creative workers, there are regular opportunities to make, create and experience creativity – whether that be shaping your own surfboard, wielding a mic, hand-crafting a guitar or drawing life models. Here's our top picks for hands-on creative experiences on the Gold Coast.
JOIN A LIFE DRAWING SESSION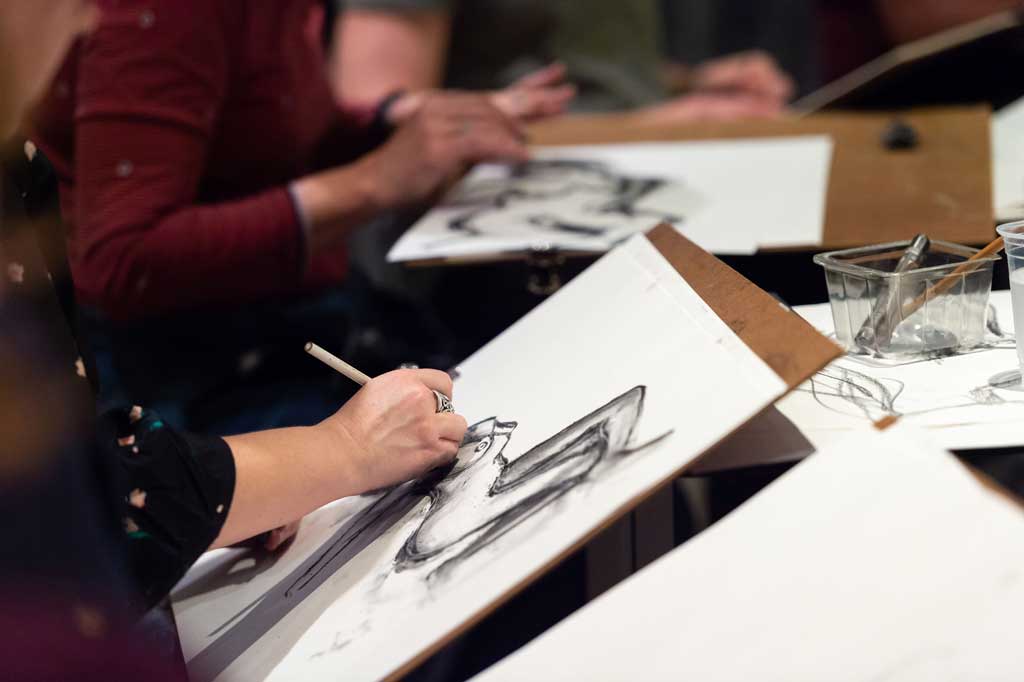 Rebecca Cunningham is the real deal when it comes to Gold Coast artists. She's fast carving a name for herself as a visual artist and sculptor and more recently as the host of the city's most-loved life drawing sessions. Her sessions are unique, incorporating live music as well as a muse and over the five years they've been running, more than a thousand people have attended with many people returning month-on-month. Bec runs three sessions a month – two at Dust Temple in Currumbin (where you can expect anywhere from 30 – 50 fellow artists) and one at HOTA – Home of the Arts (which usually sells out at its maximum capacity of 55). There's no tuition at Bec's Life Drawing Sessions but you don't need any particular skill level. Even if you've never drawn before, you'll be welcomed with open arms. You do need to bring your own materials though.
Booking in advance is a must for the HOTA sessions, but drop-ins are welcome at Dust Temple. Get all the dates and locations at lifedrawingsessions.com.au.
SHAPE YOUR OWN SURFBOARD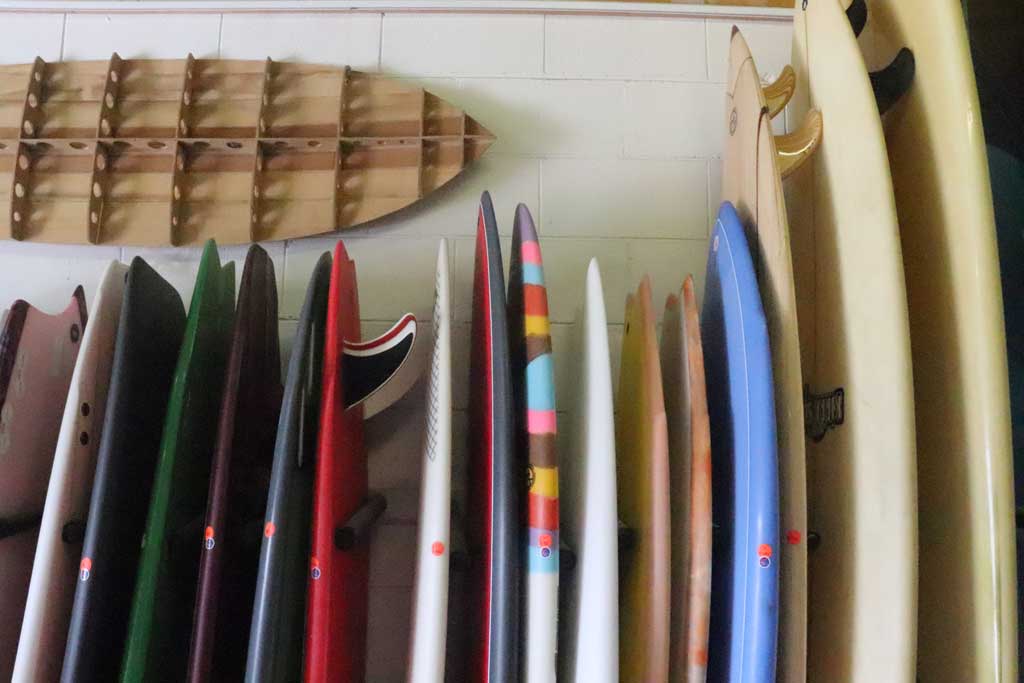 For a long time, the surf industry has often had a closed-door policy when it comes to the art of shaping surfboards. And now, many modern boards are machine-shaped or produced overseas. But one Gold Coast man is bucking that trend. Richard Harvey started learning about the surf in the 1950s and 60s and in his teens began his competitive surfing career. He won the 1973 Australian Open Surfing Championship and has been invited to compete in Hawaii for events like the Pipeline Masters and the Duke Kahanamoku Hawaiian Surfing Classic.
Richard's also the mind behind Gold Coast's Surfboard Shapers Workshop where he has shaped thousands of boards in Australia and around the world. But the real thing that sets Richard apart from other shapers is his hands-on approach to workshops for people wanting to shape their own boards. People learn the what, why and how as well as the tools and techniques needed to shape a surfboard. There's a series of short-courses with five modules of just two hours each with the outcome being that students learn how to shape their own design directly onto a blank.
People rave about this experience – the perfect combination of hands-on skills with a renowned shaper, just a stones-through from Gold Coast's glistening beaches. And Richard's workshop borders on being as much a museum / art gallery as a space for shaping boards. This is a must-do for surf aficionados.
FIND YOUR VOICE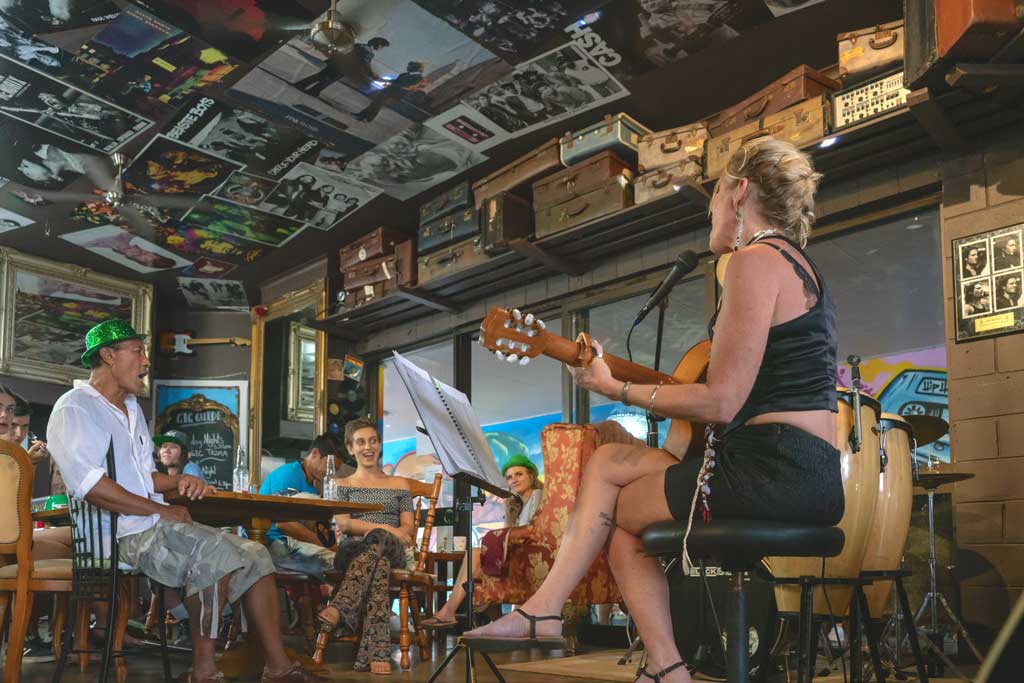 Professional musicians regularly speak about the impact open mic nights had on their early careers. Those venues that open up their stages to amateur and emerging artists to hone their stagecraft, practice their moves and learn about sound and lighting play a critical role in any music scene. We're lucky here on the Gold Coast that we have so many venues willing to do just that.
On just about every night of the week, between Coolangatta and Coomera, there are open mic and jam nights open to musicians at any stage of their career. Miami Marketta hosts one of the best. It's a monthly (third Wednesday) open mic night that happens to coincide with a suitcase rummage and tapas street food market.
Not for profit association Coast Acoustics hosts several jams every month and pubs, bars and RSL clubs are in on the act as well. Ground N Sound at Chirn Park is a favourite for musicians on the north side of the city. It's eclectic surrounds and café treats keep people well satisfied every Sunday from 12 noon until 4.00pm. For a full list of open mic and jam nights visit the Blank Gold Coast website.
HAND-BUILD YOUR OWN GUITAR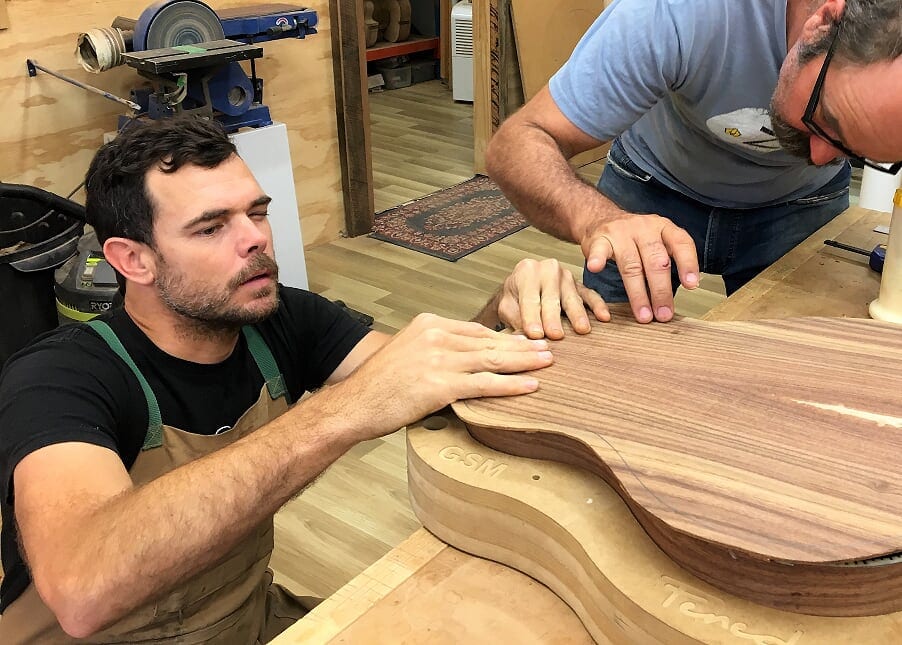 It takes around 10 – 12 days to build a guitar and anyone can do it at Fenech Guitars and the Gold Coast Guitar Making School based in Miami. Tucked into the creative industrial precinct, just a stroll from the highway, this wonderful hub for musicians offers either a two-week course or casual weekly classes for luthiers in the making.
People come from all over the world to learn how to make a guitar from resident luthier Aaron Fenech with some returning to make their second, third and fourth instruments. Aaron is known for his work using Australian native timbers – a unique offering at the school, as is the fact that students work alongside Aaron while he is custom-making guitars for the Australian and international markets.
If shopping for a guitar sounds much easier than making one, here is a list of dealers that carry a range of bespoke Fenech Guitars.
STEP INTO THE PARLOUR FOR CONTEMPORARY CRAFT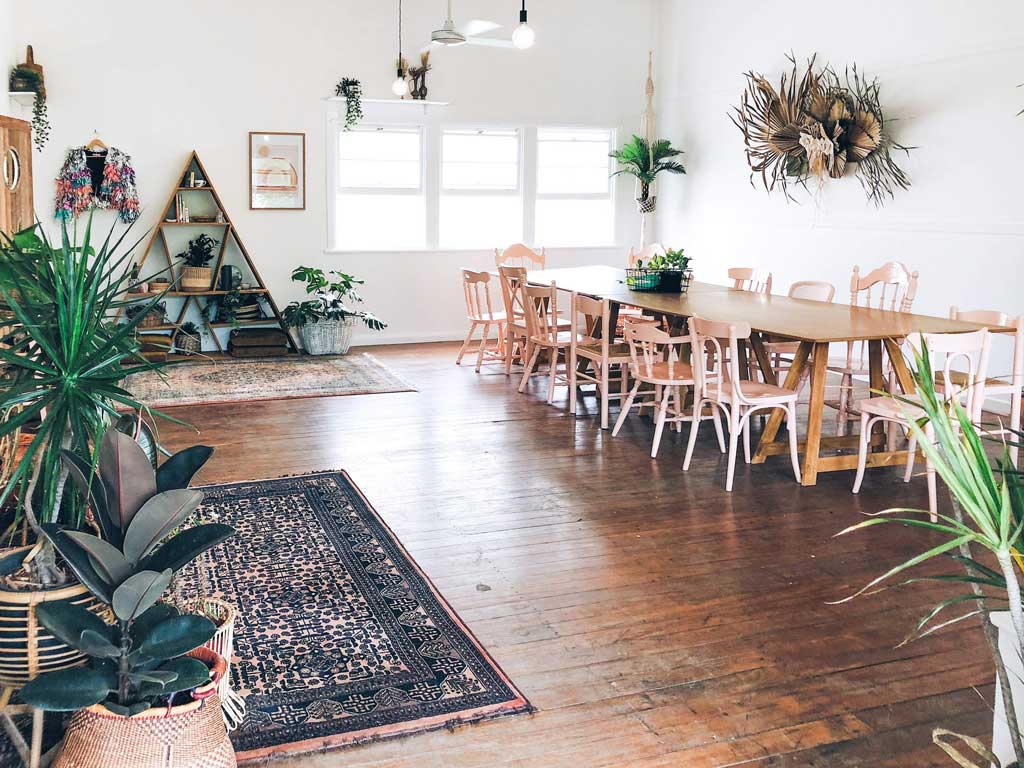 There was quite a buzz when the Craft Parlour in Palm Beach opened its doors five years ago and since that time it's built a solid reputation for delivering craft-based workshops to an enormous range of people – visitors and locals alike. Resin jewellery, basket-weaving, botanical dyeing, ceramics and macramé all get a look in and there are art-based workshops like a monthly paint and sip session as well as charity sewing bees. Kids get some love too with school holidays serving up gatherings for mini-makers and their adults. Director Rachael Valentine believes crafting is food for the soul and her business model reflects that, with many clients discovering a deep hidden passion for creating and some even going on to start small businesses from their new found skills. Find out what workshops are on offer at the Craft Parlour during your stay and take home a souvenir you'll remember for a lifetime.
A HOME FOR CREATIVE KIDS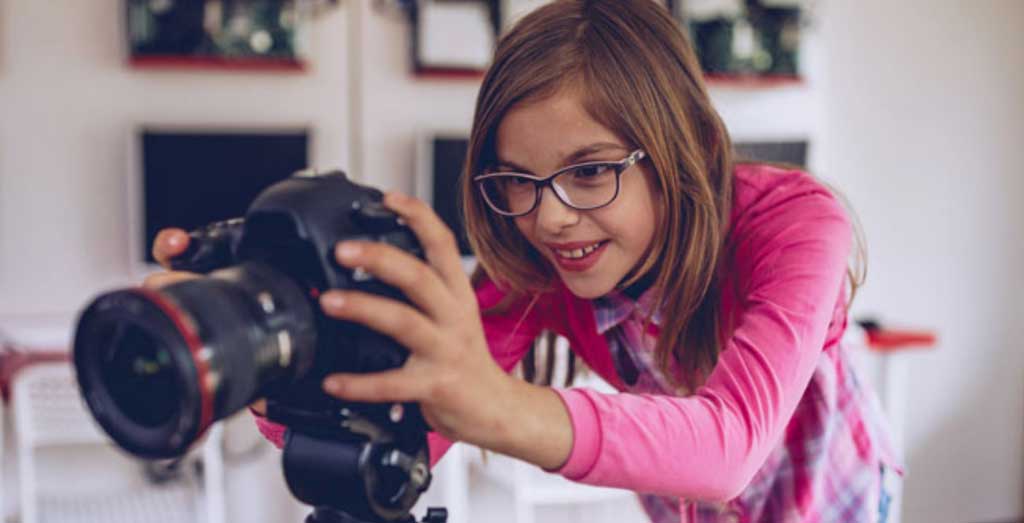 For younger creatives wanting to get amongst it, you'll be hard pressed going past Gold Coast's HOTA – Home of the Arts. The arts precinct hosts regular hands-on opportunities for kids to experiment with. From filmmaking and narrating films (in partnership with Gold Coast Film Festival) to photography, stencil art, making mohawks, graffiti, giving adults haircuts, and lots more… this is *the* place to go for cultural kids with a creative bent. You can check out HOTA's program of events (which of course includes visual arts and theatre experiences as well) at hota.com.au.
ACKNOWLEDGEMENT OF COUNTRY
Destination Gold Coast acknowledges the Traditional Custodians of the land on which we are situated, the Kombumerri families of the Yugambeh Language Region.

We pay our respects to their Elders past, present and emerging, and recognise their continuing connections to the lands, waters and their extended communities throughout Southeast Queensland.