The Gold Coast is world-famous for its waves, but you might be surprised to discover there's just as much going on beneath the surface of our sparkling, blue ocean as there is on the surface. Scuba divers are spoilt for choice with several islands just offshore as well as natural reefs teeming with sea life and numerous shipwrecks ripe for exploring. Plus, the Gold Coast has just staked its claim as one of Australia's premier diving destinations with the addition of a brand new world-class underwater attraction, Wonder Reef.
So don your mask and flippers, check your tanks and backroll into some stunning underwater adventures. Here's all you need to know about scuba diving on the Gold Coast including dive sites, operators and what you can expect from Wonder Reef.
WONDER REEF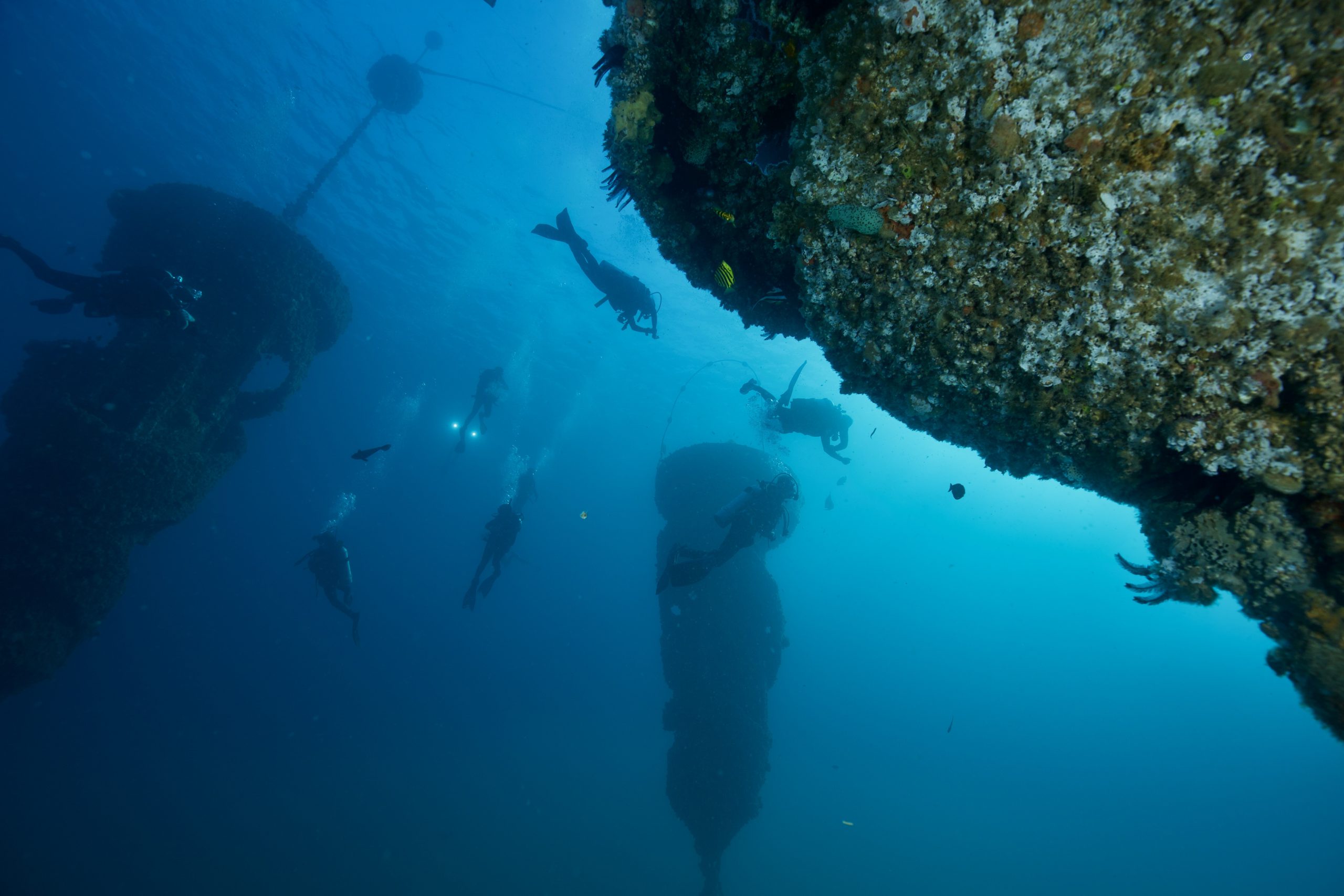 Wonder Reef is the world's first buoyant reef and offers a bucket list dive experience for SCUBA enthusiasts. The vertical drop dive is suitable for all levels of PADI certified divers and once you're submerged in the big blue, the wonders of Wonder Reef will be revealed.
Nine massive flute shaped sculptures hang suspended 22m above the ocean floor like an underwater hanging garden. Coral was transplanted onto the human made reef structures in December 2021, and the ever-evolving ecosystem has transformed a previously barren sea bed into 32,000 cubic metres of new reef habitat. Currently it's inhabited by dozens of marine species including grouper, clown fish, crayfish and octopi and more marine life will make the Wonder Reef their home as the reef system develops.

This is a dive with a difference – completely unlike anything else on offer in the underwater world. Openings, ledges and swim throughs create an aquatic playground to explore and there's even a landing platform where you can stop for a photo and pause to appreciate a new perspective on this incredible spectacle.
Wonder Reef is located just 2.5km offshore from Main Beach and there are a number of operators taking dive tours out to explore. And if you don't have your dive licence yet but don't want to miss out, you can get PADI certified on the Gold Coast before taking the plunge.
SOUTHPORT SEAWAY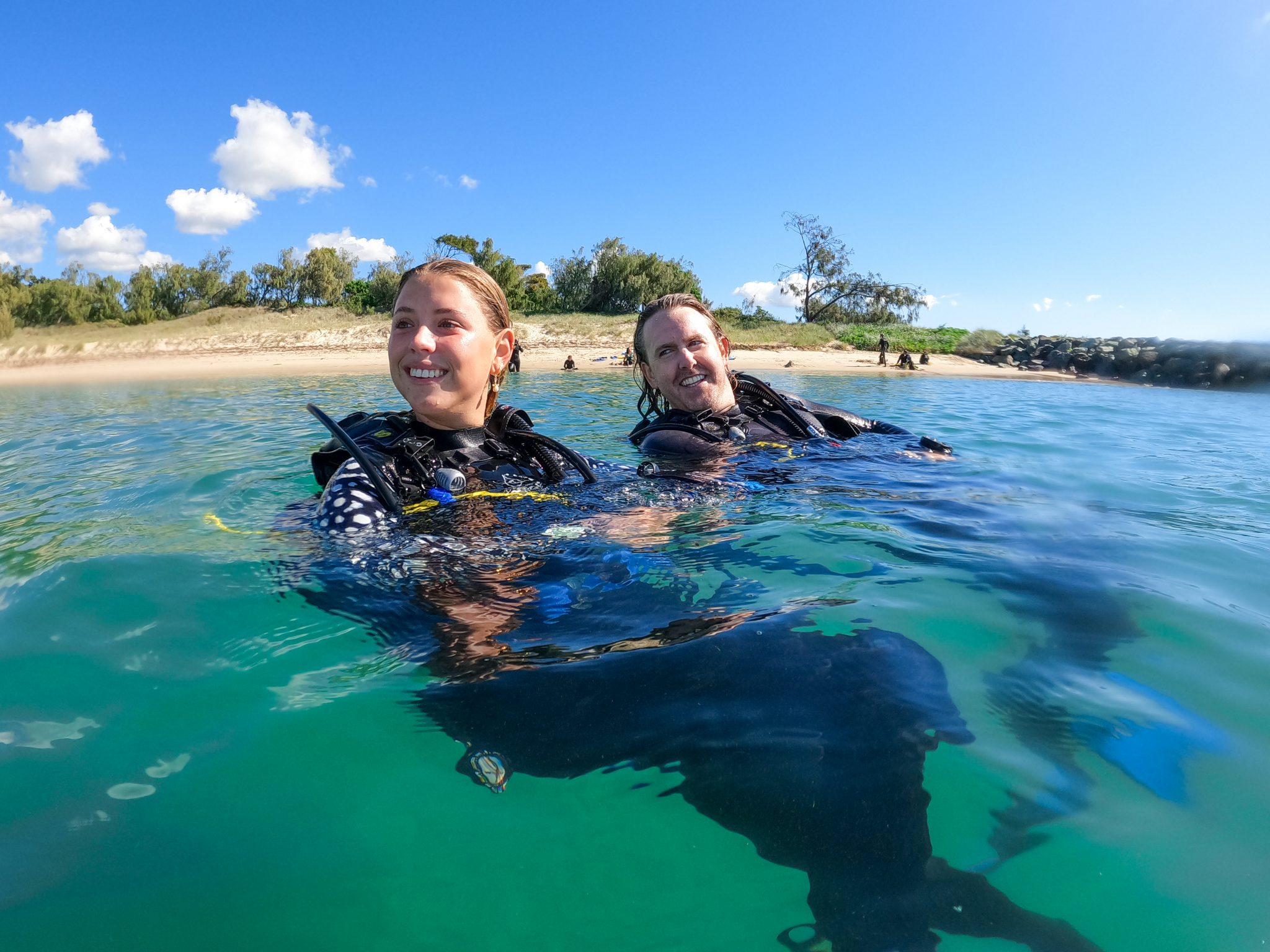 One of the Gold Coast's most loved dive sites, the Southport Seaway can be found at the end of Seaworld Drive in Main Beach. As the name suggests, the channel connects the Broadwater to the ocean, so there's an incredibly diverse range of sea life to discover and you can dive here year round. As it's an estuary entrance, the best time to dive is at the top of high tide when the current slows, and the water is clearest. There are several unique spots to explore.
The South Wall dive spot is the most popular and there you'll find species like seahorses, Lionfish, Giant Groper, Eagle and Bull Rays and Scorpionfish to name a few.
The South West Wall is perfect if you're a beginner. There's less current flow here and an easy sandy beach entry point, so it's an ideal location for new divers. The shallow decline and will allow you to spy on the likes of seahorses and anemones.
The North Wall offers most pelagic (open sea) fish activity and the cleaning stations host huge Bull Rays and Eagle Rays plus Barracuda, Mangrove Jack and Mulloway. You might spot Whaler Sharks too, if you're lucky. Sea conditions very much dictate any diving here, but when it is calm there's a hive of sea life activity on the walls towards the entrance.
WAVE BREAK ISLAND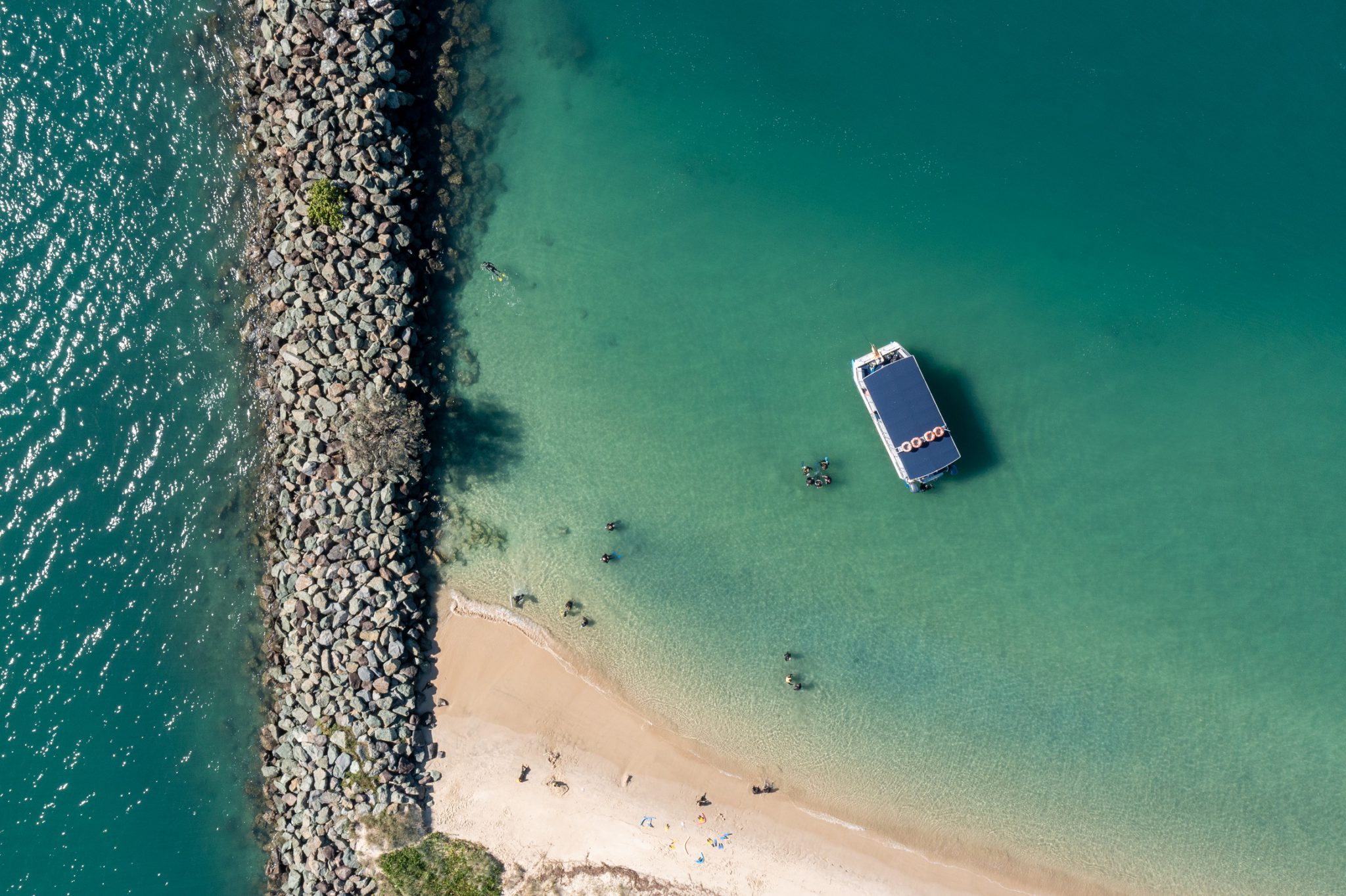 Not too far from the Southport Seaway is Wave Break Island. Perfect for everyone from beginners to seasoned divers (and snorkellers if you're keen to cruise along the surface) Wave Break Island is where you'll find scores of stunning colourful fish, coral, Wobbegongs and Grey Nurse Sharks.
WRECK OF THE SCOTTISH PRINCE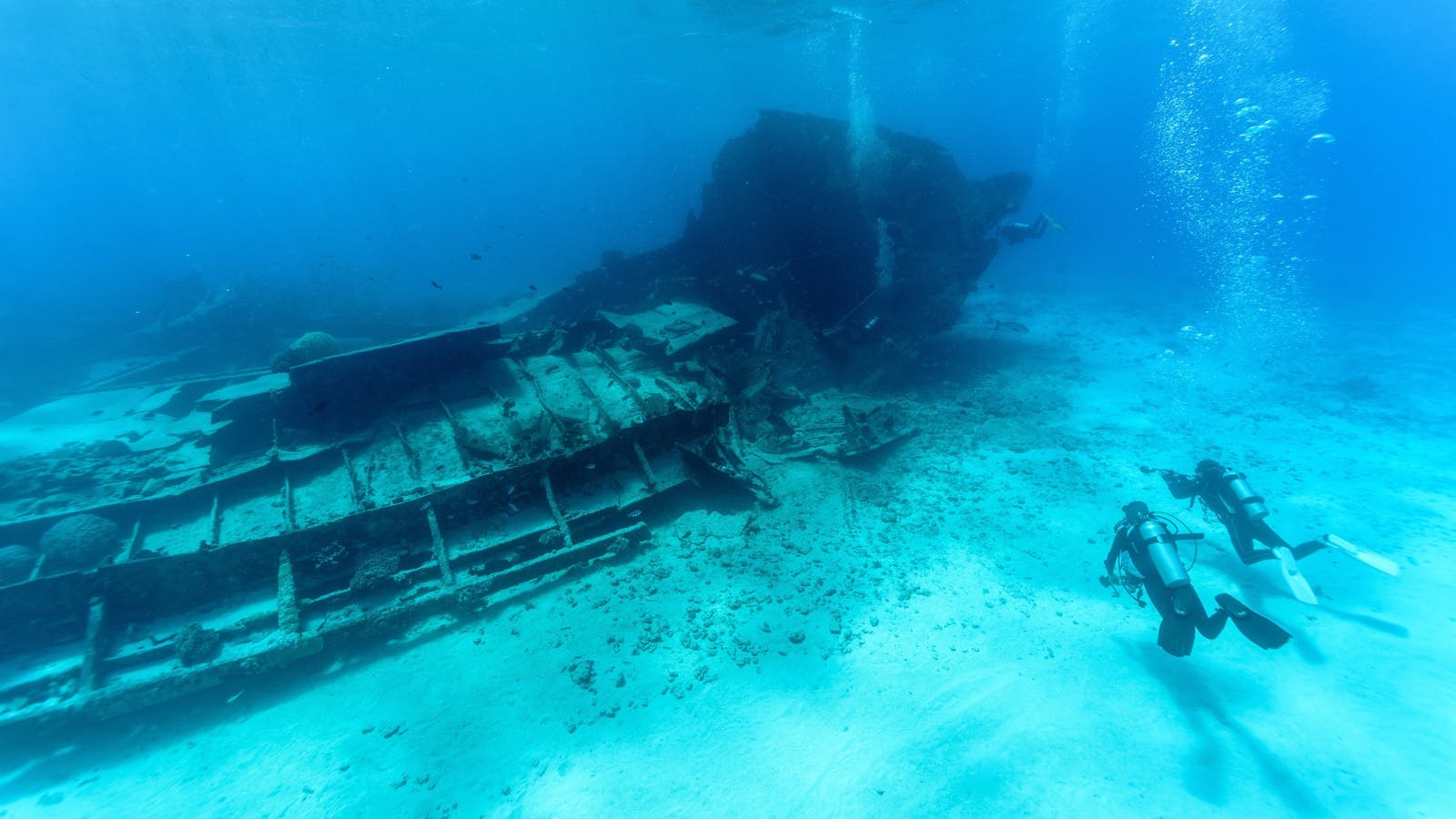 In 1887, The Scottish Prince ran aground 800 metres off the coast of Southport. Today, the submerged hull is home to soft coral and sponges, Shovelnose Rays, Crayfish, Leopard and Wobbegong sharks and tropical fish like the elusive Scorpionfish. It's a stunning spot to spend some time exploring the wonders of the ocean.
PALM BEACH REEF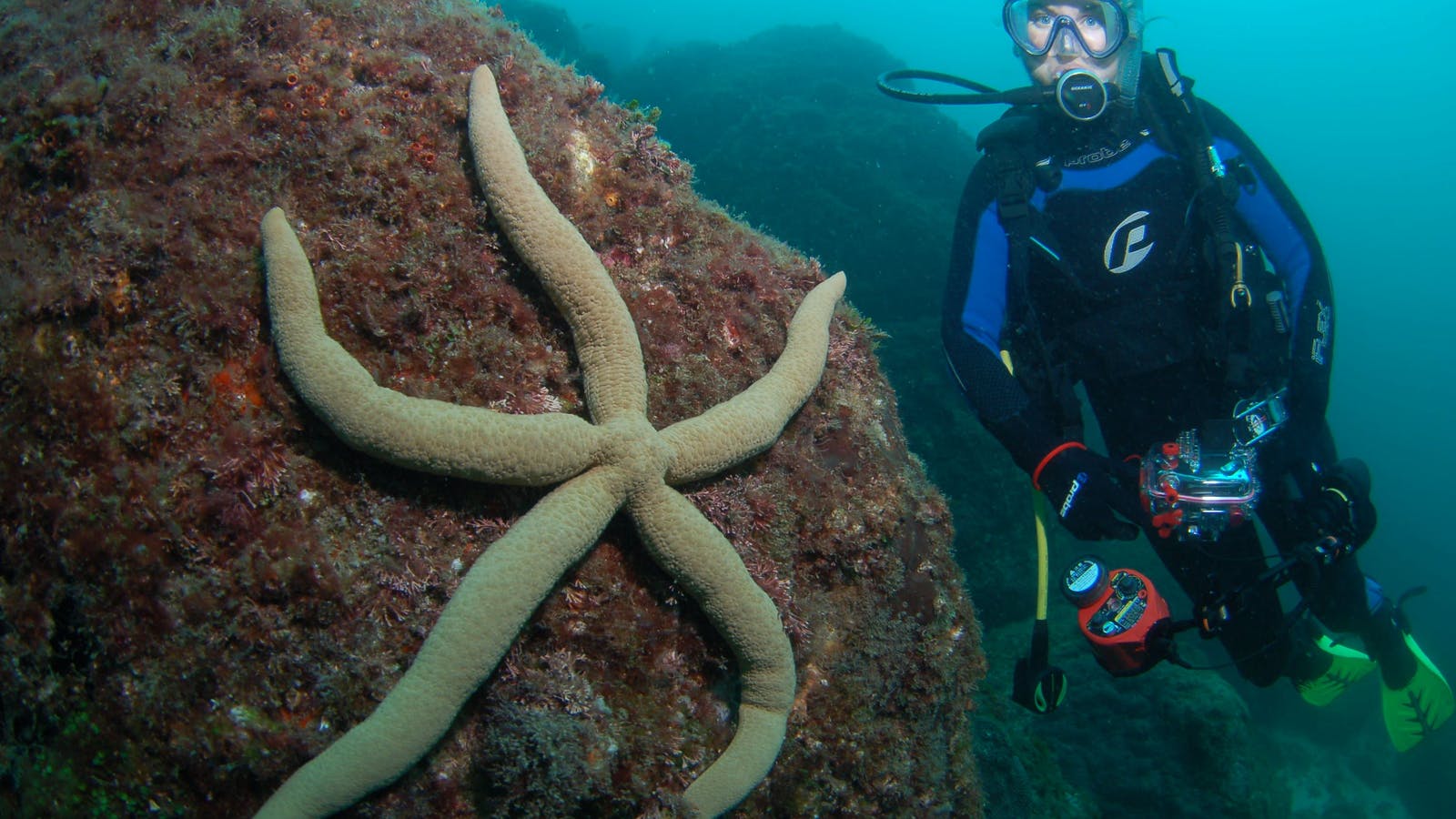 There's so much to explore offshore at Palm Beach Reef dive site, for both Gold Coast scuba divers and snorkellers alike. It's a large reef with sections of rocky outcrops, and several large bommies with a variety of soft corals and sponges. You'll find a huge array of colourful coral and reef fish darting around the reef plus delights like Parrotfish and beautiful Blue Wrasse. Not to mention the odd Bronze Whaler, Leopard Sharks and Stingrays too. The area varies in depth from five to 24 metres so there's plenty to see.
KIRRA REEF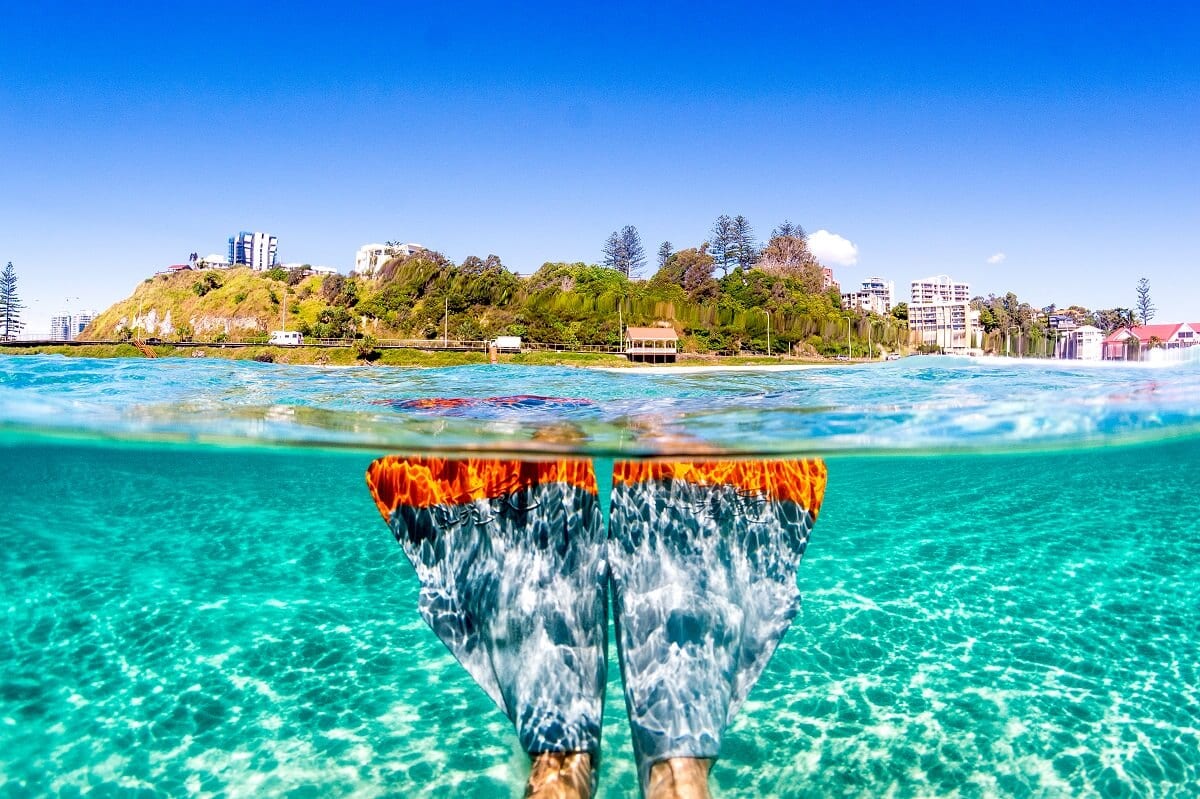 Kirra Reef is right at the southern end of the Gold Coast and consists of scattered rocky outcrops that are covered in kelp fronds. For over 100 metres you'll swim over stunning soft coral, anemones and so many varieties of fish and macro marine life. Drift from rock to rock and investigate every nook and cranny, with morays hiding in the most unexpected places. Kirra Reef is protected on three sides by land which means it's great for diving most of the year.
NARROWNECK ARTIFICIAL REEF
Right in front of the lifeguard tower at Narrowneck Beach, 100m from shore, you'll find the artificial reef made from geotextile containers, originally created to protect the beach from erosion and provide a local break for surfers. Happily, the reef has become the perfect home for soft coral, ascidians (AKA sea squirts) and starfish, sea urchins and sea cucumbers. There's also turtles, Bull Rays, Wobbegong Sharks, Nudibranchs, octopus and Nurse Sharks to name a few. Schools of bait fish constantly pass by as well as the occasional eagle ray.
COOK ISLAND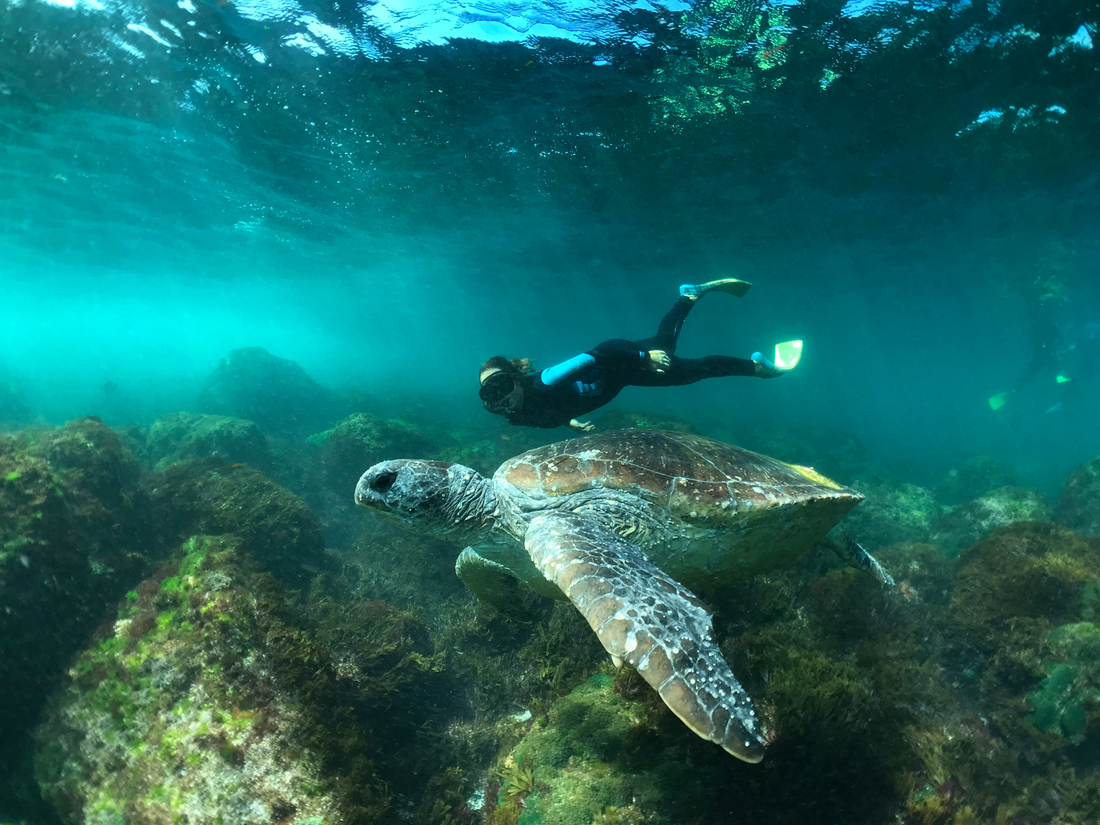 Most famous for turtles, Cook Island is a marine reserve is located about a ten-minute boat ride from Coolangatta. It's not just about these incredible creatures though – there's also beautiful beaches, an abundance of marine life and both tropical and sub-tropical species of rays, octopus, eels and fish.

RICK'S DIVE SCHOOL
A Scuba Diving International Resort Facility run by Rick Anderson. A diving instructor with over 20+ years of experience, Rick's deep knowledge and love of the underwater environment makes every dive an incredible experience. Rick's Dive School offer snorkelling, spearfishing and a range of scuba diving activities catered to people of all abilities and needs. From one-on-one to small group training and 'Try Dives' for those looking to dip their toe in, you'll definitely find what you need with Rick's.
Where: 22 Mungala St, Hope Island
GOLD COAST DIVE ADVENTURES
A PADI Dive Centre built around the foundation of 'diving with purpose', the team at Gold Coast Dive Adventures are passionate about sharing the beauty of the world underwater. For everyone from beginners to Dive Master, tours cover everywhere from Cook Island to the shipwrecks and plenty more. There's also the option to learn to Freedive and a boutique whale watching tour too.
Where: Runaway Bay Marina, 247 Bayview St, Hollywell
QUEENSLAND SCUBA DIVING COMPANY
Whether you want to try an intro scuba dive (no experience necessary), become a PADI Dive Master or simply snorkel around some of the Gold Coast's best underwater areas, Queensland Scuba Diving Company have got you covered. Their friendly, patient and knowledgeable staff will make sure you feel safe and have the best time during your aquatic adventures. Their tours take you out to Wave Break Island where you'll handfeed the many species of fish which swim with you as you enjoy the sights and sensations unique to scuba diving.
Where: Mariners Cove, Berth 91, 60 Seaworld Dr, Main Beach
If you liked this story, you might want to check out Make a Splash! Water Sports Without The Waves.
Like this article? Subscribe to our email list to receive holiday inspiration & exclusive deals straight to your inbox!
ACKNOWLEDGEMENT OF COUNTRY
Destination Gold Coast acknowledges the Traditional Custodians of the land on which we are situated, the Kombumerri families of the Yugambeh Language Region.

We pay our respects to their Elders past, present and emerging, and recognise their continuing connections to the lands, waters and their extended communities throughout Southeast Queensland.